Personal Perspectives
The people who make up the Waynesburg University community bring our mission to life.
Educating students to make connections between faith, learning and serving is woven into the core of every day life at Waynesburg, through our students, faculty, staff and alumni. Explore the personal perspectives of some of these WU community members below. 
Featured Q&A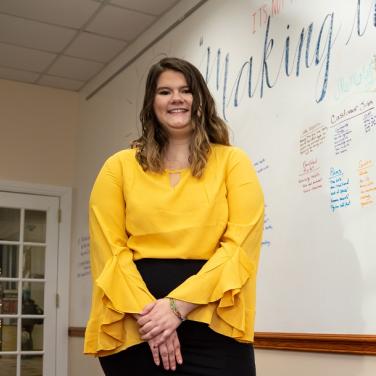 Katelyn Hrubetz
Business management major from Pittsburgh, Pennsylvania
Currently majoring in business management and minoring in entrepreneurial leadership at Waynesburg University, Katelyn Hrubetz started out as a nursing major at another regional university. Transferring to Waynesburg as a sophomore led Katelyn on a path to finding her purpose.
Read more