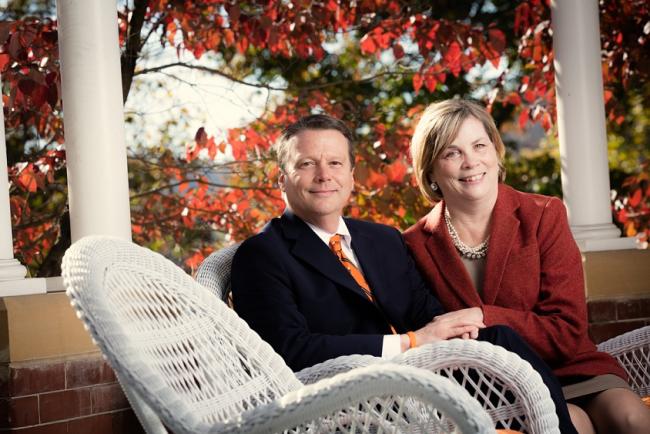 The Waynesburg University Board of Trustees recently established the Douglas G. and Kathryn D. Lee Servant Leadership Endowed Award to recognize the President and Mrs. Lee's outstanding leadership of Waynesburg University throughout the ongoing challenges faced during the coronavirus pandemic.
The award, which will be given annually at the University's Commencement Ceremony, will be presented to one graduating student who has demonstrated exceptional leadership qualities over the course of their time at Waynesburg University in the mission focus areas of faith, learning and serving. The award recipient will receive a monetary award of at least $1,000.
The award is intended to recognize an individual with an exceptional ability of providing leadership to make a positive impact on others within the Waynesburg University community, in their home community, or anywhere in the world.
Nominations are currently being accepted and can originate from both within and beyond the University community; community members, businesses, churches, non-profits, etc., are encouraged to participate. 
"It is our hope that the Lees' example of servant leadership, values, courage, fortitude, humility, dedication and inspirational vision continue to encourage, inspire and motivate others to live lives of purpose for the glory of God," said James R. Lowe Jr., chair of the Board of Trustees.
The nomination deadline is March 15.
Find out more about award criteria or submit a nomination today!