The Waynesburg University Department of Athletics has announced a change to its personnel that it feels will not only positively effect Yellow Jacket sports, but all of campus. Chris Smithley, who has served as head football coach for the past four years and interim head coach in 2017, will transition to his new role as Assistant Athletic Director for Development and Alumni Relations.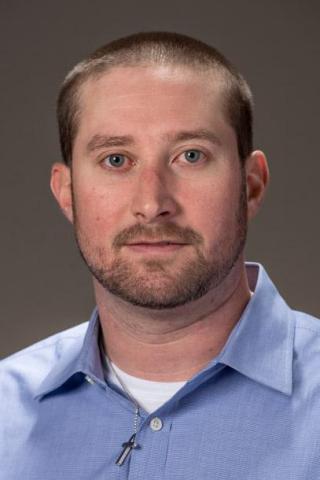 "I am grateful for the opportunity that I had here to be the head coach," Smithley said. "I am looking forward to this new challenge that will create opportunities for growth in both the Athletic Department and University Community."
In this new position, Smithley will interact with alumni who have ties to the Athletic Department, as well as oversee special projects within the department. Not only will he continue to work closely with Waynesburg Director of Athletics, Adam Jack, but also with Vice President for Institutional Advancement and University Relations, Stacey Brodak.
"Our team is excited about Chris Smithley's transition to our Institutional Advancement team," Brodak said. "He has a unique skill set in recruiting and connecting with others and will serve as a great liaison between Athletics, Alumni Relations and Advancement. He will be a great asset to Waynesburg University and his work can have a very positive and lasting impact."
Smithley's resume at Waynesburg stretches all the way back to his days as a student-athlete for the Yellow Jackets. Prior to taking over the reins of the football program, he served as the offensive coordinator for the Yellow Jackets starting in June 2016. The Bolivar, Pennsylvania, native also served the Jackets as a secondary coach for a year and a defensive line coach for two years between 2009 and 2012.
 
Before returning to the Waynesburg sidelines in 2016, Smithley was a member of Washington and Jefferson College's coaching staff from 2012 to 2016. While there, he served as secondary coach and special teams coordinator for three years and as a linebacker coach for one year.
 
During his tenure, the Presidents compiled 59 interceptions, including PAC-leading marks of 21 and 16 in 2014 and 2013, respectively. Washington & Jefferson ranked ninth in the country in interceptions in 2014.
 
Smithley pushed his players to the top of the conference in nearly every major return category in 2013. That year, W&J student-athletes ranked first in kick return average, kick return touchdowns and punt return average. In 2015, W&J led the President's Athletic Conference in punt return average and punt return touchdowns, while finishing second in kick return average.
"I am very excited for the growth opportunities that Chris Smithley will bring to the Athletic Department, as well as the University," Jack said. "This new position will allow him to use his gifts to enhance numerous areas of the campus community, while staying active as an administrator in the athletic department."
Smithley holds a Bachelor of Science degree and a Master of Business Administration degree, both from Waynesburg University.