Image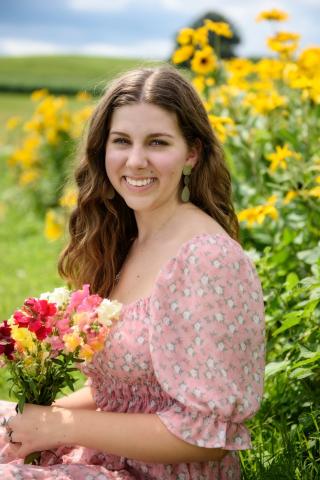 Waynesburg University has awarded Isabella Griffith, a high school senior from Cecil, the Founders Scholarship.
Griffith is the daughter of Josh and Joane Griffith. She attends Cornerstone Christian Preparatory Academy in West Mifflin.
"I am so grateful [to be] selected for the Founders Scholarship," Griffith said. "It is truly a blessing that I will not take for granted."
At Cornerstone, Griffith is a member of National Honor Society and is consistently on the honor roll.
She participates in various clubs and groups at school and holds a leadership position as a mentor for middle school students.
Griffith intends to pursue a psychology major and a forensic investigation minor. Her ultimate goal is to work as a profiler or behavioral analyst.
"I am most excited to become involved with the Waynesburg community this fall," added Griffith. "I [look] forward to meeting new people, joining a Bible study and beginning my major."
Other recipients of the Founders Scholarship for 2023 include Diana Hernández, Mason Lewis, Waverly Lorne, Ethan Mata and Amanda Sweeney.
Matriculation for the Class of 2027 will be held August 25
Founders Scholarship
The Founders Scholarship is a full tuition and fees scholarship awarded to a select group of high-academic performing first-year freshman students.
To learn more about other first-year freshman scholarships, click below.