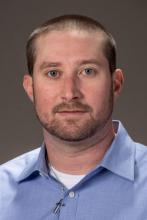 Dear Waynesburg Athletics alumni:
I hope that all of you have had a great start to the new year.
I am writing to you today to introduce myself as I transition into a new role as Assistant Athletic Director for Development and Alumni Relations. My position is housed within the Athletic Department, and I will be working alongside Institutional Advancement to connect mostly with athletic alumni. I will take the lead on most athletic alumni functions, as well as other special events through the Institutional Advancement Office.
My goal is to further reconnect our alumni groups with our coaches and athletic programs here at Waynesburg University. I envision alumni from across class years coming together to initiate a rejuvenated energy behind our teams and our student-athletes. Additionally, I envision each sport with a proud following of alumni and strong career network that extends beyond the individual teams to the Athletic Department as a whole.
The first task is to ensure we have updated contact information for our athletic alumni base. I encourage you to take the time to fill out this form, and spread this information within your teams and clubs to ensure we are gathering as much accurate information as possible.
I am confident that each of you have parts of your Waynesburg experience that you reflect on positively and that each of you takes pride in the degree you obtained and the athletic program you represented. I welcome and encourage all feedback, in terms of how my role can assist each of you, while generating a new buzz around our teams and our department.
There are many exciting things on the horizon for our Athletic Department. I am looking forward to making a positive impact within our alumni groups and among our student-athletes as we grow together.
Sincerely,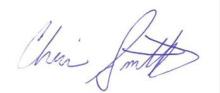 Chris Smithley
Asst. Director of Athletics  |  Development/Alumni Relations
O: 724-852-3246  |  C: 814-248-1333
csmithle@waynesburg.edu  |  @CoachSmithley