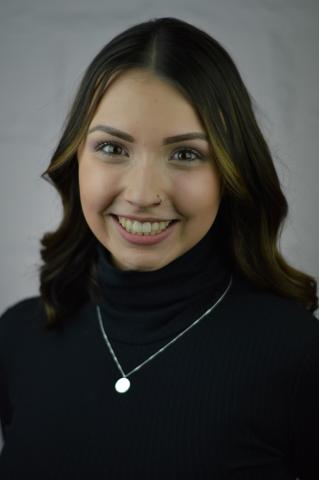 Waynesburg University has named high school senior Sydney Reese Smiley, daughter of Seth and Vanessa Smiley and Nicki and Richard Moel of Uniontown, Pennsylvania, a recipient of the full-tuition Founder's Scholarship.
"I am so honored to be receiving the Waynesburg University's Founders Scholarship. Earning this award has shown me that hard work and dedication are very fulfilling," Smiley said.
The academic scholarship, which was established in 2018, is awarded to a maximum of three first-year students who are Pennsylvania residents. Recipients must have a 3.5 GPA or higher, 1200 or higher on the Evidence-Based Reading, Writing and Math sections of the SAT or composite score of 26 on the ACT.
Enrolled for the 2021-2022 academic year, Smiley plans to major in psychology and minor in business.
A student at Laurel Highlands Senior High School, Smiley is a member of National Honor Society, captain of the drum line and has held several leadership positions in her school's theatre productions.
She said she is thrilled to begin the next chapter of her life at Waynesburg University.
"I am very excited to continue my scholastic career at such an amazing school. Waynesburg already feels like home to me, and I cannot wait to start classes," Smiley said.
Scholarships
To learn more about the Founder's Scholarship or other first-year freshman scholarships, click below.