Waynesburg University will hold its annual Baccalaureate and Commencement exercises Sunday, May 5, on the campus of Waynesburg University. Rev. Dr. James Gilchrist will serve as the Baccalaureate speaker, and Stacey Olson will address the Class of 2019 as the Commencement speaker.
"Mrs. Olson represents the growing number of women in leadership roles and has traveled and worked across the globe," said Waynesburg University President Douglas G. Lee. "We look forward to her insights on the values and experiences that have shaped her career."
The celebration will honor more than 400 undergraduate, graduate and doctoral students from the Waynesburg campus as well as the University's additional sites in Cranberry, Penn Center East and Southpointe.
Baccalaureate services will be held in Roberts Chapel at 11 a.m., and Commencement will be held on the front lawn of Miller Hall at 2 p.m. In the case of inclement weather, the Commencement ceremony will be held in Rudy Marisa Fieldhouse.
Families are encouraged to arrive early, as the Commencement processional begins approximately 20 minutes prior to the ceremony.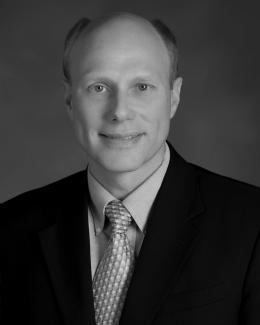 Rev. Dr. James Gilchrist
For nearly 30 years, Rev. Gilchrist served as a pastor in the Presbyterian Church, most recently at Westminster Presbyterian Church in Upper St. Clair, Pennsylvania, until his retirement earlier this year.
Gilchrist currently teaches in the Doctor of Ministry program at the Pittsburgh Theological Seminary and at Carnegie Mellon University. He previously taught at Dickinson College.
Deeply committed to mission as well as ministry, Rev. Gilchrist has traveled extensively throughout the United States, Latin America and Europe.
He is a longtime participant in the Council on Foreign Relations Workshop on Religion & International Affairs and a co-convener at the Jewish-Christian Dialogue in the South Hills of Pittsburgh.
Gilchrist holds a bachelor's degree in philosophy from Yale University, a Master of Divinity from Yale Divinity School, a Master of Public and International Affairs from the University of Pittsburgh, and a Master of Arts in history as well as a doctoral degree in history and policy, both from Carnegie Mellon University.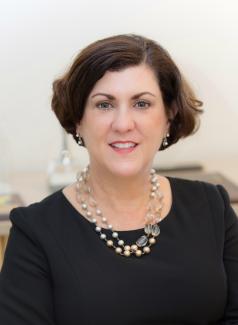 Stacey Olson
Stacey Olson is the president of Chevron Appalachian, LLC, a position she has held since June 2016. She is responsible for leading Chevron's operations in Pennsylvania, Ohio and West Virginia.
Throughout her career, Mrs. Olson has held a number of positions of increasing responsibility in locations around the world including the United Kingdom, Indonesia, Nigeria, Venezuela and the United States. She brings a global perspective.
Mrs. Olson is a board member of the Center for Responsible Shale Development and the Allegheny Conference on Community Development. She is an executive committee member of the United Way of Southwestern Pennsylvania Women's Leadership Council and is also a member of the International Women's Forum.
Mrs. Olson was instrumental in helping to establish the Chevron Center for Corporate Social Responsibility at Waynesburg University. The Center seeks to build a network of practitioners in the region dedicated to sharing best practices in corporate social responsibility work. Today's corporate social responsibility encompasses more than just sustainability and philanthropy for businesses, it is about creating value for all and impacting communities in meaningful ways. Since its inception, 16 additional corporate members have joined this center, creating a true network of practitioners engaged in corporate social responsibility.
Mrs. Olson earned a bachelor's degree in petroleum engineering from Louisiana State University in 1986 and a master's degree in business administration from Tulane University in 1994.
She and her husband, John, have three children.
About Waynesburg University
Founded in 1849 by the Cumberland Presbyterian Church, Waynesburg University is located on a traditional campus in the hills of southwestern Pennsylvania, with three additional sites located in the Pittsburgh region. The University is one of only 22 Bonner Scholar schools in the country, offering local, regional and international opportunities to touch the lives of others through service.