Waynesburg University will hold its annual Baccalaureate and Commencement exercises Saturday, May 1, and Sunday, May 2, on the campus of Waynesburg University. Rev. James Tinnemeyer and Lance Hyde will address the Class of 2021 as the Commencement speakers, and Joshua Sumpter will serve as the Baccalaureate speaker.
Four in-person Commencement ceremonies will be held over the two days on the Lawn of Miller Hall in order to comply with state and federal guidelines. The Commencement ceremonies will honor more than 400 undergraduate, graduate and doctoral students from the Waynesburg campus as well as the University's additional site in Southpointe.
Hyde will speak at the Graduate and Professional Studies ceremony at 3 p.m. on Saturday, and Rev. Tinnemeyer will speak at the three undergraduate ceremonies at 10 a.m., 1 p.m. and 4 p.m. on Sunday.
A virtual Baccalaureate Ceremony will be livestreamed at 7 p.m. on Saturday, May 1. All four Commencement ceremonies will also be live-streamed. All livestreams will be available online at waynesburg.edu/live.
Graduates have been given the opportunity to participate virtually if they are unable to attend in person. Virtual participants will be honored at the in-person ceremony with their name announced and their photo shown on a large outdoor screen.
For more information, visit waynesburg.edu/commencement or email commencement@waynesburg.edu.
---
About Our Speakers
Rev. James Tinnemeyer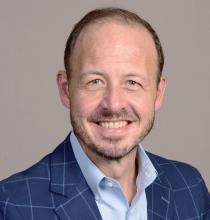 The Rev. Tinnemeyer is the Senior Pastor at Southminster Presbyterian Church in Pittsburgh. He previously served at Waynesburg University in various roles, including Vice President for Student Services, Dean of Students, Associate Professor of Biblical & Ministry Studies and University Chaplain.
Prior to his time at Waynesburg University, Tinnemeyer served on the staffs of Shadyside and Oakmont Presbyterian churches and as an associate attorney at Buchanan Ingersoll, P.C., and Dickie, McCamey & Chilcote, P.C.
Tinnemeyer holds a Master of Divinity from Princeton Theological Seminary, a Juris Doctorate from the University of Pittsburgh and a Bachelor of Arts from Duke University.
Lance Hyde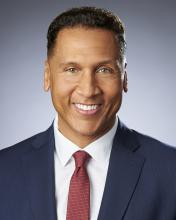 Hyde has spent the last fifteen years in positions of increasing responsibility at various publicly-owned corporations and consulting firms in diversity-focused roles. In 2019, Lance achieved the highest honor in his profession by being selected as the Supplier Diversity Professional of the Year by the National Minority Supplier Development Council (NMSDC). For his community advocacy, Lance has earned commendations from two U.S. Senators, the Governor of California and received a Certificate of Special Congressional Recognition by U.S. Congresswoman Barbara Lee of California.
Lance Hyde joined Koppers last year as the Director of Global Inclusion and Diversity, where he chairs the Inclusion and Diversity Committee. During his first two weeks at Koppers, in an effort to fight COVID-19, Lance led Koppers' efforts in the All One Pittsburgh drive, which raised over $67,000 to purchase essential household goods for over 3,000 families in six underserved communities throughout the Pittsburgh region.
He holds a bachelor's degree in business administration from California State University, East Bay and a Master of Business Administration from Waynesburg University. Lance has also graduated from The Advanced Leadership Initiative at Carnegie Mellon University's Tepper School of Business. As a man of faith, he gives all praise and glory to God and believes it is imperative to give back to those who are less fortunate.
Joshua Sumpter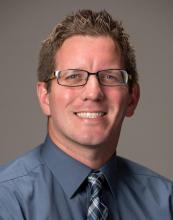 Joshua Sumpter is the Chaplain and an Instructor of Biblical & Ministry Studies at Waynesburg University. Before joining Waynesburg University, he worked in local churches in Ohio and Pennsylvania as a youth pastor and associate minister for 10 years.
He is an active member of the Association of Youth Ministry Educators (AYME), Group Publishing's IT3 Partnership, and the Made to Flourish Pastor's Network in the Pittsburgh region. Sumpter is also a frequent speaker at local camps and churches.
Sumpter holds a Master of Divinity from Ashland Theological Seminary, a Master of Education from Waynesburg University and a Bachelor of Arts in Religion from Ashland University.
---
Photo credits: Southminster Presbyterian Church, Lance Hyde and Waynesburg University.