Environmental Studies
Develop a framework for the study of critical issues such as climate change, water and energy insecurities, wasteful consumption, corporate responsibility, and environmental policies.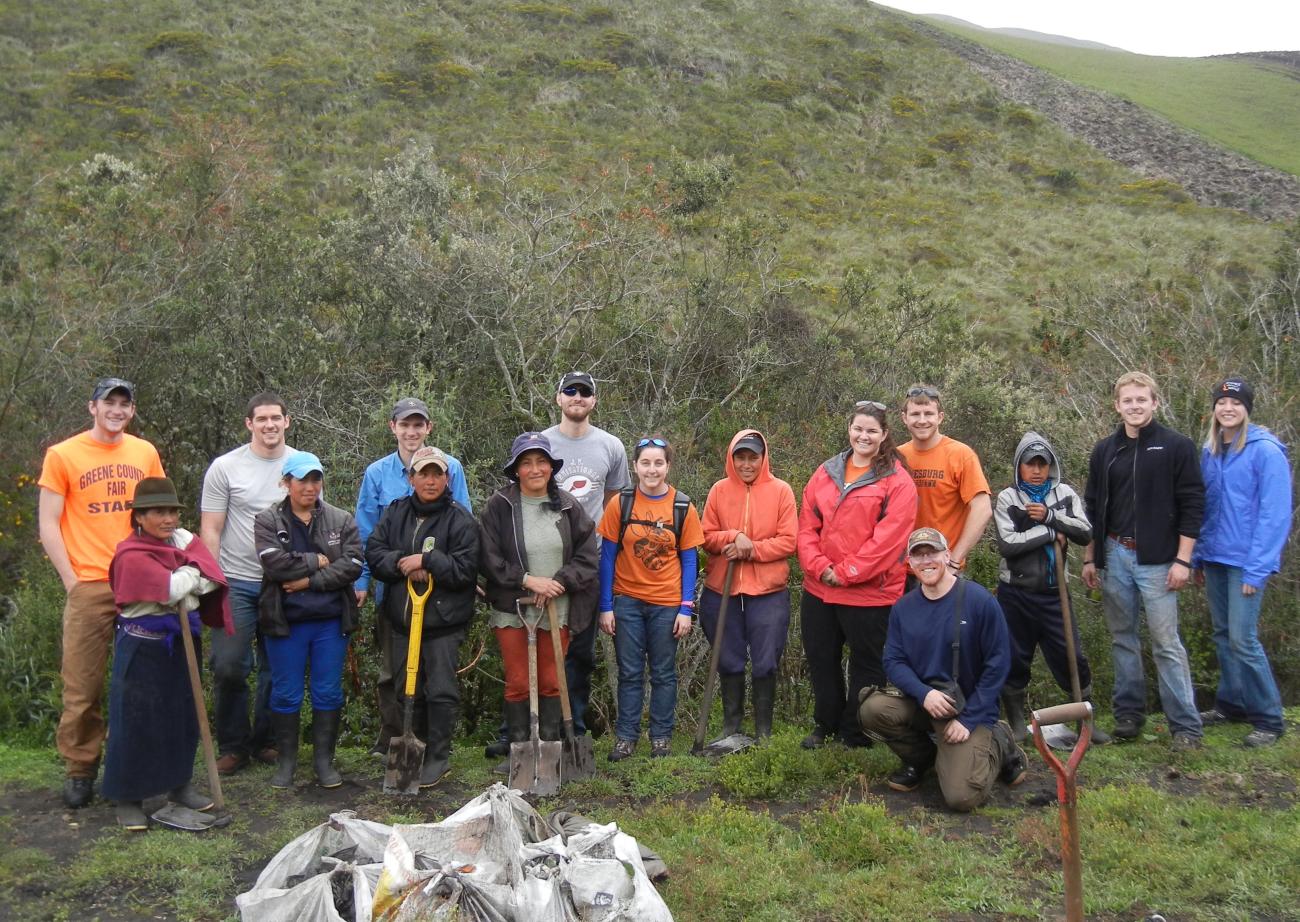 To protect and sustain God's Creation we must address the complex environmental issues facing the planet today with an interdisciplinary approach.
The environmental studies program will prepare a diverse group of environmental professionals to meet this challenge.
Environmental Studies helps to bridge the gap between scientific and the application of this knowledge to other disciplines which will be required to develop strategies to protect and sustain our planet. Students focus on courses in the natural sciences and humanities to provide a framework for the study of critical issues such as the impacts of climate change, water and energy insecurities, ecological degradation, wasteful consumption, our debilitated recycling system, sustainability, corporate responsibility and the development of environmental policies.
Become Part of the Solution
The solution to environmental issues requires multidisciplinary training. This BA program draws upon the abilities of several departments and programs at the University, including environmental science, biology, chemistry, geology, business, communications, political science, criminal justice and sociology, and is designed to prepare a diverse group of environmental professionals in a growing environmental job market.
Become a steward of God's Creation
You can join a range of student groups that bring awareness to environmental issues across campus and help the Waynesburg community become more eco-friendly. EcoStewards club hosts an annual Environmental Week; the campus recycling team creates and implements initiatives that promote sustainability; and Unity Trail student leaders conduct preservation research and practice environmental restoration along a two-mile wooded area on campus. This work will further strengthen your preparation and competitiveness for jobs or continued education in environmental science.
Join a growing field of environmental professionals
Our students achieve outstanding internship placements, both regionally and nationally. Employment opportunities for students with a degree in Environmental Studies include environmental consulting, business development, corporate responsibility, communication, regulation and policy, urban planning and sustainability, environmental advocacy, and the management and conservation of natural resources. Environmental Studies majors begin their program with a foundational curriculum in their freshman and sophomore year, and advance their interests by taking courses in 4 different focal areas in their junior and senior year to provide opportunities for individualized study. Foundational curriculum will include general training in the natural sciences and humanities. Students will then apply this training to the focal areas of business, communication, public policy and sociology, and may choose to focus on one or more areas of study.
Build a major by choosing a focal area that fits your strengths and interests
The business focal area will prepare professionals to integrate sustainability into their organizational mission. The communication focal area will prepare specialists to convey the findings of scientists to the public in an understandable way. The public policy focal area will help students learn to mitigate environmental impacts through regulations and laws. Finally, environmental sociology professionals study social dimensions of environmental issues and the environment.
Learn in state-of-the-art facilities
Stewart Hall, the academic building that hosts most biology, environmental science, and marine biology core classes, has recently undergone extensive interior and exterior renovations to provide advanced science technology and tools. Here, you'll conduct superior research and work with current equipment and instrumentation.
Take interdisciplinary coursework
You will take courses from a number of departments on campus, and you will learn how to apply knowledge from various classrooms to preserve God's Creation and make our planet a more sustainable and healthy place to live. You also have the option of taking summer field-based environmental courses such as conservation biology, agroecology, stream ecology, and wildlife ecology through the Au Sable Institute.