Biology, Environmental Science, and Health Science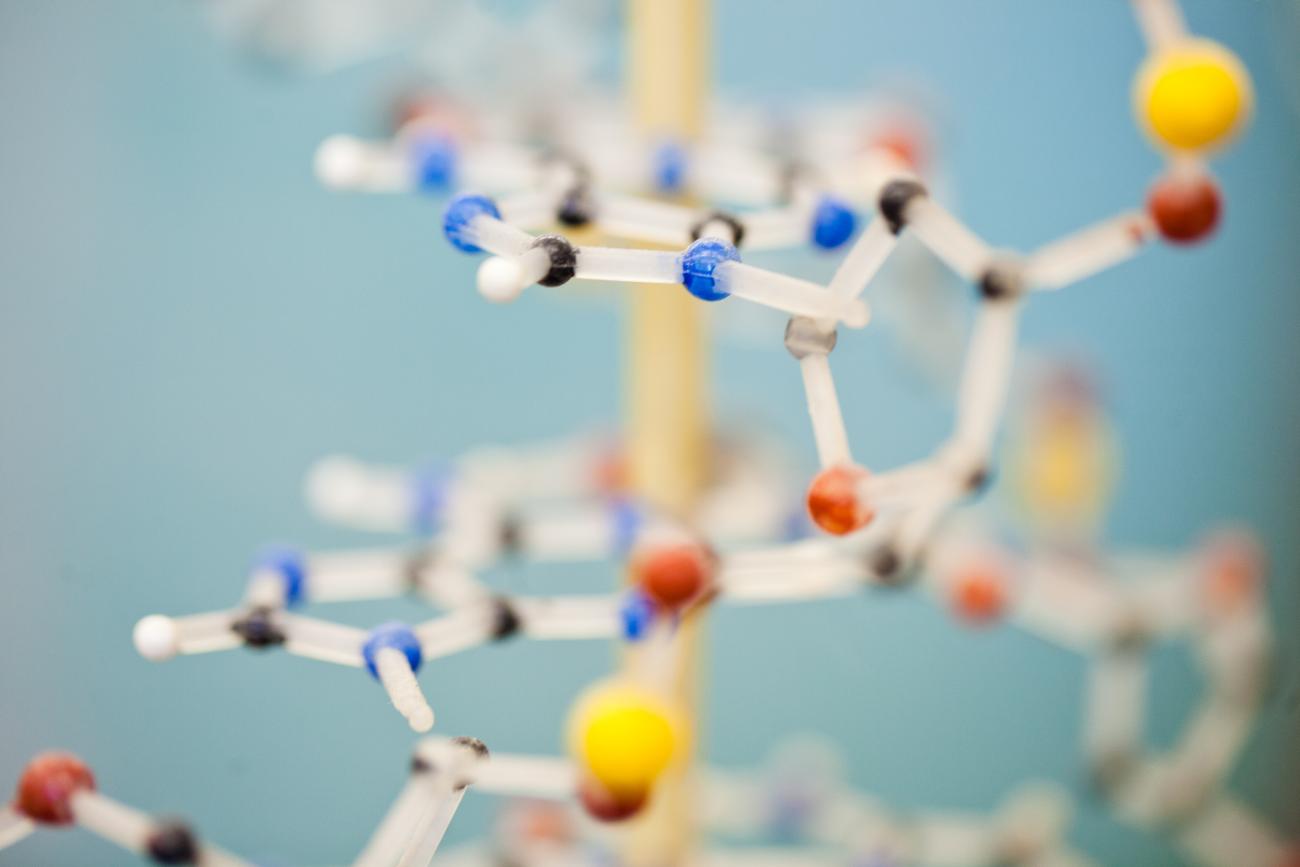 Study life and living organisms in preparation for an exciting career in physical therapy, secondary teaching, or research. You'll take courses in structural, biochemical, and biophysical mechanisms with an emphasis on critical thinking and the scientific method. Develop an understanding of not only what science has learned, but the process of scientific enquiry.
Biology Major
Gain practical experience with our curriculum of biological core courses that provide a strong background in structural, biochemical, and biophysical mechanisms of function. You'll learn critical thinking and the scientific method through laboratory experience in our recently renovated science building.
Pre-dental, Pre-medical, Pre-pharmacy, Pre-veterinary
Prepare for entry into a professional school in dentistry, medicine, pharmacy, or veterinary science. Through a close relationship with your academic advisor and rigorous core coursework, our pre-professional tracks offer customized preparation for success in graduate school and beyond.
Pre-Physical Therapy / Pre-Athletic Training
The pre-physical therapy and pre-athletic training programs at Waynesburg University serve the pre-professional needs of students to specialize in these highly competitive disciplines of health care. Through academic scholarship and acquisition of critical foundational skills, these programs provide excellent preparation for graduate study.
Biology Major with Secondary Education Option
With this unique combination of courses, you'll be prepared to teach biological concepts at the secondary level. We blend classes in our Biology and Education departments to make sure you're knowledgeable in the physical sciences and modern pedagogical approaches.
Environmental Science
The environmental science program at Waynesburg University is an interdisciplinary program that prepares students to identify and address problems related to human impacts on the environment.
Environmental Studies
The environmental studies major combines foundational coursework in science with a focal area of study to bridge the gap between science and other disciplines to solve environmental problems
Health and Exercise Science
Heath and Exercise Science is the study of human movement and is focused on using scientific principles to understand how best to optimize human health and performance. Our undergraduate Health and Exercise Science program combines a rigorous academic study with a supervised clinical internship, in a variety of possible settings, to help you gain the skills necessary for your future career.
Marine Biology
The marine biology major is a unique program in which students complete foundational coursework on the Waynesburg University campus before completing a fourth year of specialized marine biology courses near the ocean at Coastal Carolina University.
The WU Advantage
Professional laboratories
You'll learn in our recently updated facilities including several professional biology laboratories.
Unique opportunities
In our department, you will work alongside faculty with real-world experience in the physical sciences. Students also apply their classroom knowledge to the field.
Alumni success
Our graduates are now studying at top-quality medical schools and working in laboratories all around the country.
Mission
The department seeks to prepare students for successful careers in the fields of Biological, Environmental, and Health Sciences. As such, we are committed to motivate, challenge, and encourage students to relate these areas to their faith, service and leadership of others in their communities.
Department of Biology Newsletter
Read about what's happening in the Department from this monthly newsletter.