Entrepreneurship
Entrepreneurs create jobs and build the launchpads for innovations that can change the world.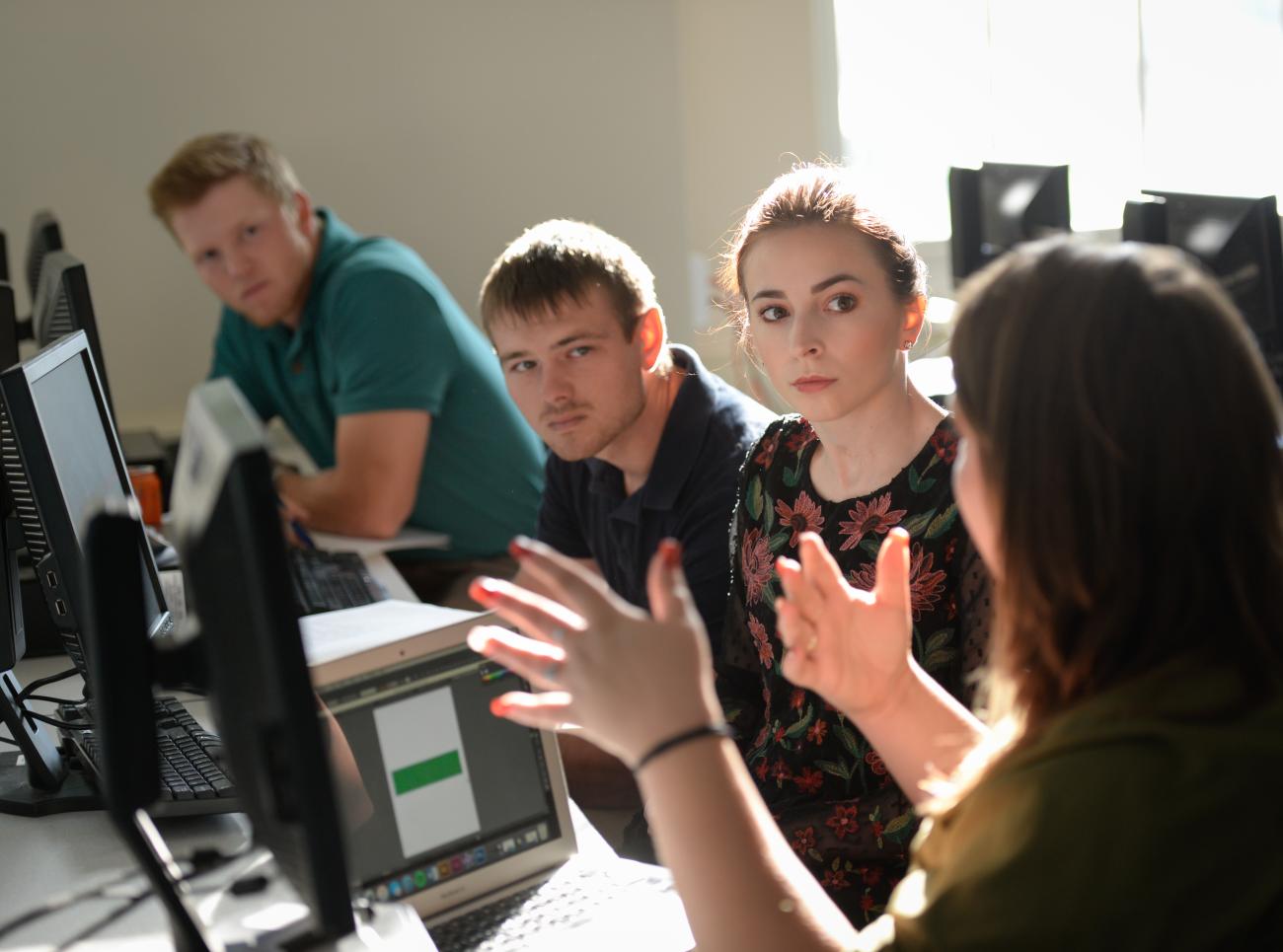 Those who start and run new businesses are keys to a prosperous society.
As an entrepreneurship major, you'll learn how to manage all aspects of a business enterprise. The curriculum emphasizes the integral aspects of engaging in entrepreneurial and small business activities to effectively create and execute a compelling business plan. Courses examine the methodologies for exploring business ideas, developing those ideas into viable enterprises, and securing financing to grow the business.
Learn to think innovatively
Waynesburg students are guided to develop an entrepreneurial mindset. This focus will enable you for success in a variety of endeavors and work environments, helping you become adaptable, and preparing you for life after graduation.
Receive hands-on resources
Business students have the advantage of all resources offered in Hanna Hall, such as our advanced computer labs and The Waynesburg University Trading Room. Through these resources and more, you'll have the opportunity to gain valuable hands-on experiences.
Coursework
View the academic catalog to further explore the curriculum.