Forensic Accounting
Become a force for modern justice by spotting and stopping financial crimes.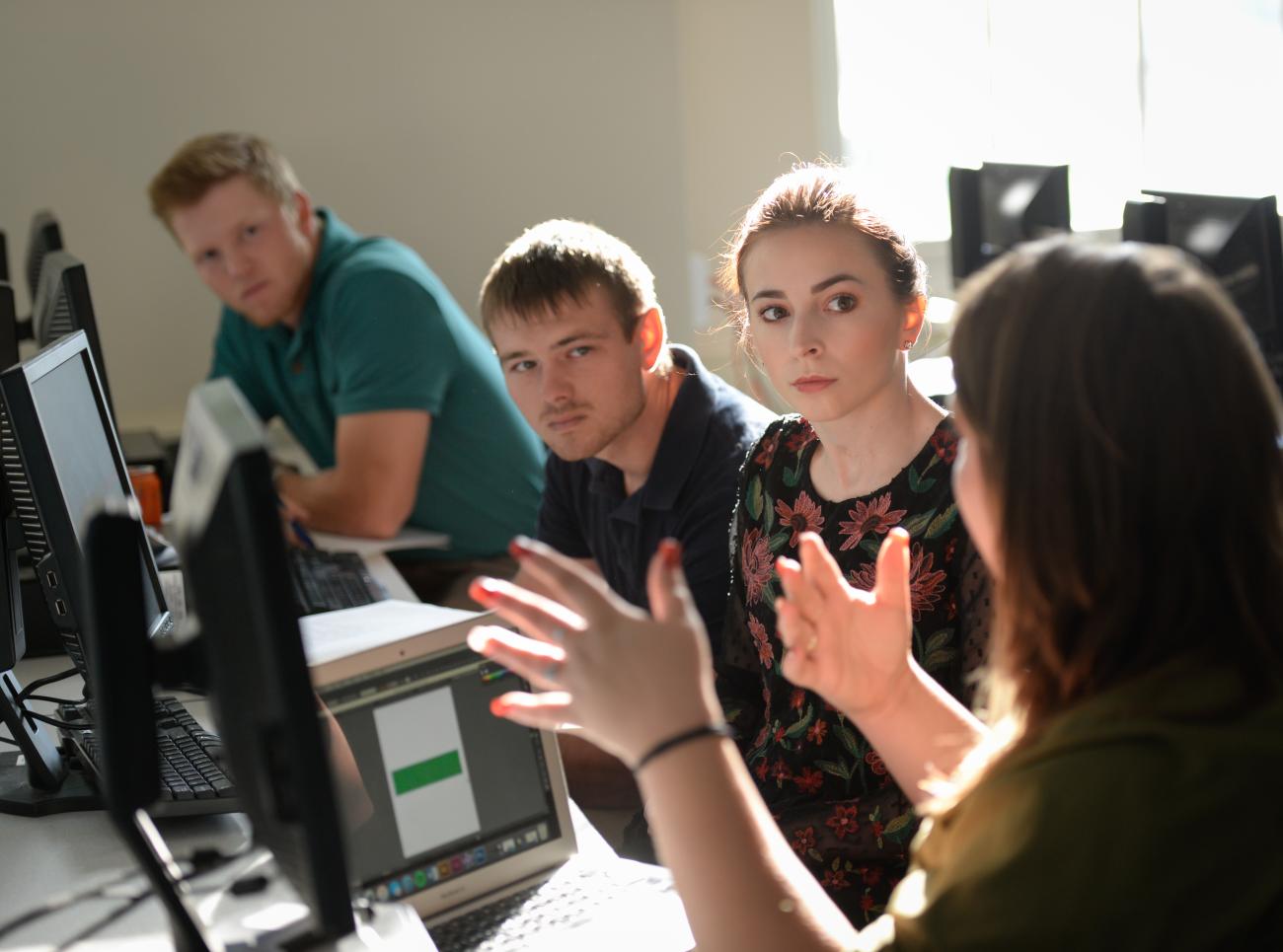 Learn how to identify and investigate fraudulent financial activities, develop evidence, and give expert evidence at the eventual trial.
As a future forensic accountant, you'll be trained to the legal standard of "suitable for use in a court of law." In addition to the core business and accounting courses, the forensic accounting curriculum includes criminal justice training in law, white collar crime, criminal procedure, and more.
The forensic accounting major is one of four forensic programs at the university. That means you'll uniquely learn among students developing skills and exploring concepts you could later see, and potentially leverage, in a professional setting. A specialized laboratory dedicated to forensics puts modern evidence-gathering techniques in students' hands, familiarizing you with analysis, methods, and the language of various forensic fields beyond the classroom.
Receive hands-on resources
Business students have the advantage of all resources offered in Hanna Hall, such as our advanced computer labs and The Waynesburg University Trading Room. Through these resources and more, you'll have the opportunity to gain valuable hands-on experiences.
Five-Year BSBA/MBA
The Integrated BSBA/MSA program at Waynesburg University enables students to gain an edge in today's fiercely competitive job market. The innovative program's 160-credit curriculum allows eligible students to obtain both a Bachelor of Science in Business Administration and a Master of Business Administration within a streamlined five-year time period.
Coursework
View the academic catalog to further explore the curriculum.