Accounting
Connect ethics to a business environment while helping organizations and individuals achieve their financial goals.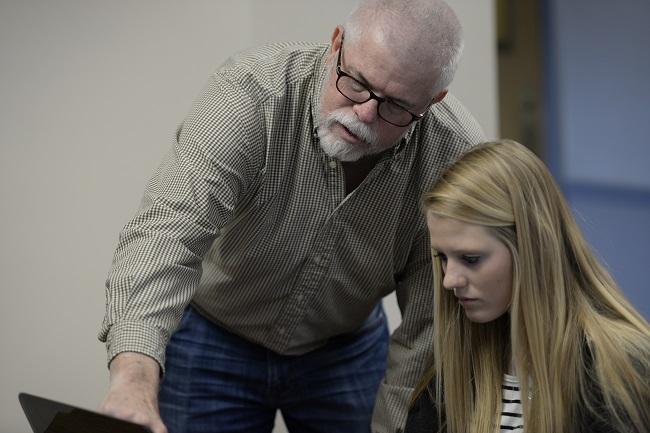 Professionals with the ability to translate high-value information are in high demand.
Accounting students grow into business information professionals with expertise in analysis, reporting, and turning data into critical knowledge. Whether you seek a career in corporate accounting, government, or financial services, gain what it takes to launch your career here.
Courses cover many aspects of the accounting field, from the fundamentals of finance and the rules of debit and credit, to advanced topics such as partnership formation and accounting for nonprofit organizations like local governments and hospitals. 
 
Receive hands-on resources
Business students have the advantage of all resources offered in Hanna Hall, such as our advanced computer labs and The Waynesburg University Trading Room. Through these resources and more, you'll have the opportunity to gain valuable hands-on experiences.
Five-Year BSBA/MBA
The Integrated BSBA/MBA program at Waynesburg University enables students to gain an edge in today's fiercely competitive job market. The innovative program's 160-credit curriculum allows eligible students to obtain both a Bachelor of Science in Business Administration and a Master of Business Administration within a streamlined five-year time period.
Coursework
View our online academic catalog to find a list of required courses and their descriptions for the Accounting degree.