Sports Information/Athletic Communications
As the trusted liaison between a team and its public, sports communication professionals promote the organization to its fan base.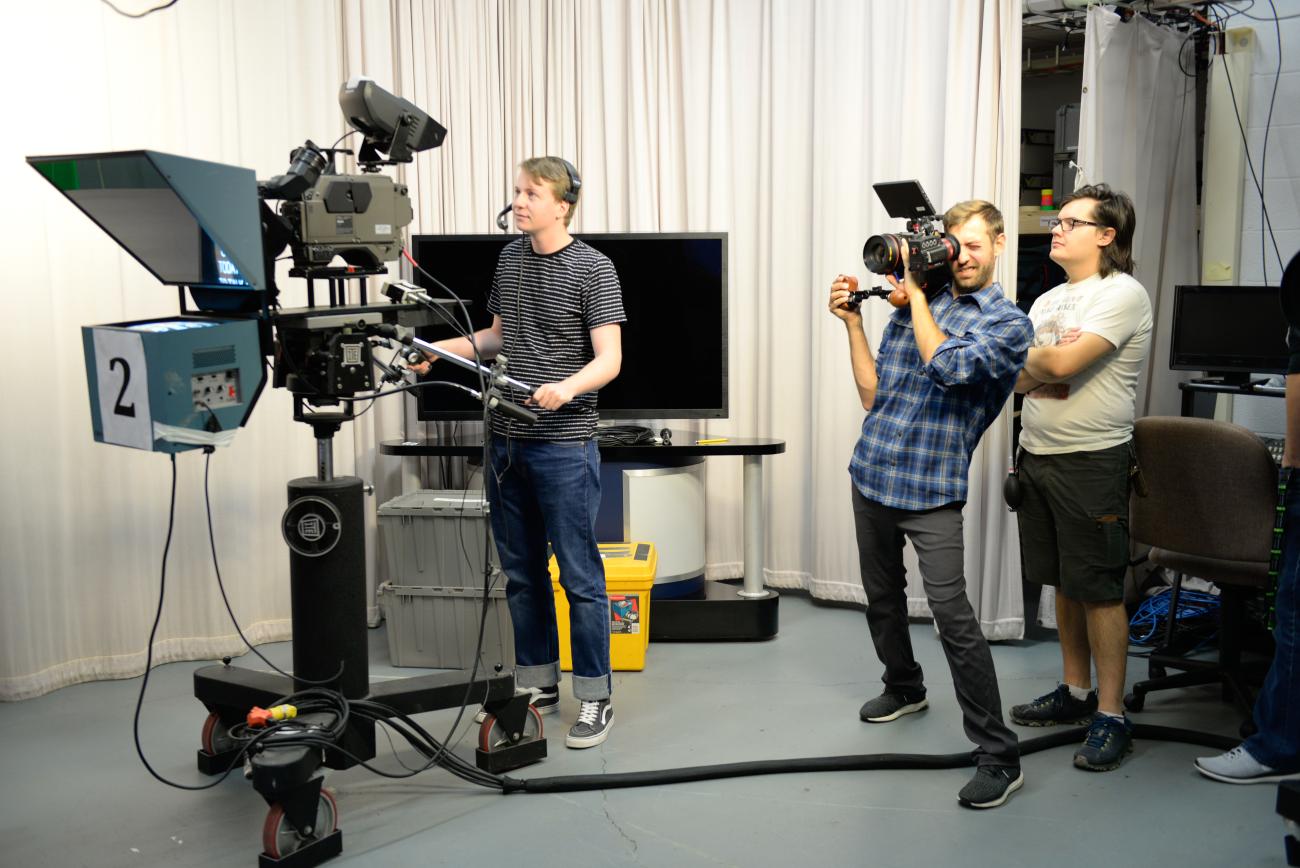 Study the responsibilities of sports information pros, who provide stats, team notes, and other team content to the news media and public.
In class and professional settings—including the university's own Sports Information Office, sports television network, and TV production studio—you'll learn and practice developing news and information releases, coordinating news conferences, gathering and disseminating statistics, conducting interviews, managing a sports information staff, and developing positive relationships with the media.
 
You can join the production crew for various weekly shows for our TV station or newspaper or gather information from a game, live, in our full-size television production truck that covers Yellow Jackets athletic events each semester.
Prepare to work in the field
Many WU alumni work in the sports information/athletic communication field. You will network with professionals who work at: Waynesburg University; St. Vincent College; The Citadel; Methodist University; PSU - Greater Allegheny; George Mason University; University of Nevada, Reno; and California University of Pennsylvania.
Dedicated support from faculty
As a Sports Information/Athletic Communication major, you'll receive the dedication from seasoned faculty who are committed to building your professional portfolio to demonstrate your well-rounded skills and marketability for success in this field.
Alumni testimonials
"I was prepared for the challenges that I have faced throughout my professional career. The hands-on experience that I gained during my time at WU helped build the skills I needed for future success upon graduation."

Aaron Thompson, Sports Information Director, Washington & Jefferson College
"The Sports Announcing major allowed me to participate in numerous co-curricular and off-campus opportunities that no other school of Waynesburg's size can offer."
Austin Anderson, Sports Information Director, Judson University
WCTV
Waynesburg Community Television is produced and operated by the students of Waynesburg University. The newly High Definition station offers students the opportunity to showcase their on-air talent as well as operating professional equipment behind the scenes.
WCYJ
WCYJ-FM is a student-operated radio station that broadcasts out of Waynesburg, Pennsylvania. It informs the town of Waynesburg of local, regional, and national news, as well as sports and entertainment. 99.5 the Hive plays hot adult contemporary music while having various specialty shows.
Coursework
View the academic catalog to further explore the curriculum.