Sports Announcing
Call the action on radio, television, and internet outlets through our game-changing opportunities to perfect your announcing skills.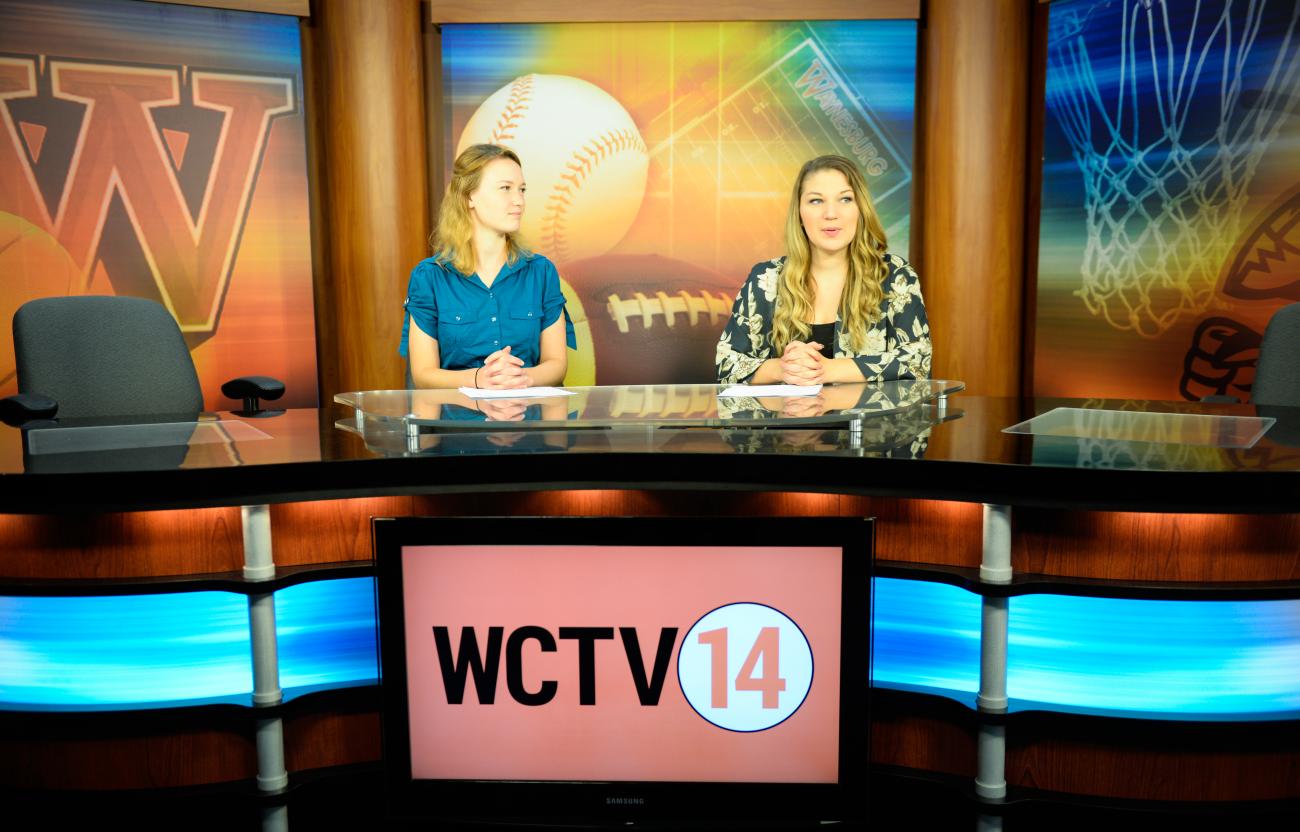 The WU radio station, remote television production truck, and community television channel will help you gain hours of valuable play-by-play announcing experience.
In addition to class study, you'll work with the Waynesburg University Sports Network to broadcast Yellow Jackets games, including every home football and basketball game. We'll provide you with many opportunities to work in press boxes and announcer booths across the region.
Students have landed internships with the Pittsburgh Penguins, Pirates, and Steelers, as well as Washington Wild Things, WBOY-TV, 93.7FM The Fan, and NFL Films. You'll graduate prepared to work as a broadcaster or in many other roles in the sports world. Past graduates now sit in the announcer's booth at Georgia Southern University, Judson University, and Washington Wild Things Park.
Learn in state-of-the-art facilities
Our facilities include top-of-the-line equipment to help you boost your resume and knowledge base. You'll have access to start-of-the-art cameras and production equipment, newly renovated tv station, an exclusive iMac computer lab, production truck, and more.
Learn from a renowned expert
As a Sports Announcing major, you'll have the opportunity to learn from and work with Lanny Frattare, a former Pittsburgh Pirates announcer and current member of Waynesburg faculty. With a wealth of knowledge and experience in his more than 30 years of announcing for the Pirates, Lanny will work one-on-one with you on your announcing abilities, techniques, industry know-how, and more.
Coursework
View the academic catalog to further explore the curriculum.
Former student testimonial
"The Sports Announcing major allowed me to participate in numerous co-curricular and off-campus opportunities that no other school of Waynesburg's size can offer."

Austin Anderson
WCTV
Waynesburg Community Television is produced and operated by the students of Waynesburg University. The newly High Definition station offers students the opportunity to showcase their on-air talent as well as operating professional equipment behind the scenes.
WCYJ
WCYJ-FM is a student-operated radio station that broadcasts out of Waynesburg, Pennsylvania. It informs the town of Waynesburg of local, regional, and national news, as well as sports and entertainment. 99.5 the Hive plays hot adult contemporary music while having various specialty shows.