Pre-Law
Sharpen your intellectual and analytical skills while a law school expert guides your next steps.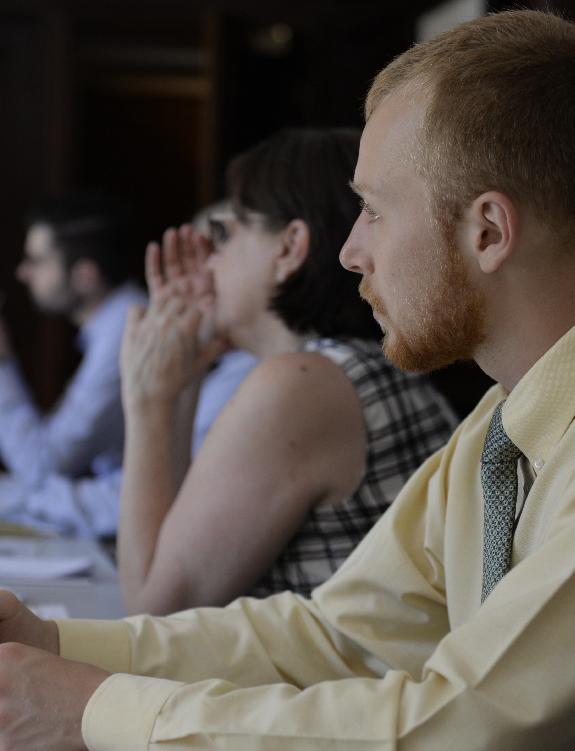 The pre-law program at Waynesburg University provides many benefits and opportunities for students interested in attending law school after their undergraduate career.
At Waynesburg, students will find an institution dedicated to the study of law and to preparing students to go on to law school. Many members of the administration and faculty are lawyers, including the university's President and Provost, as well as several professors in the social sciences and business.
Apart from the specific pre-law major, Waynesburg students who intend to go to law school are drawn from disciplines across the curriculum, including history, English, nursing, business, communications, religion, criminal justice and various scientific disciplines.
En Banc
Pre-law students also have experiential opportunities through the university's En Banc Law School Preparation Discussion Group. Students in the group have the opportunity to meet alumni who are lawyers, attend events on and off campus with speakers from various legal fields, consult with the university's pre-law advisor about law school, as well as having access to programs on campus to help them with preparing for the LSAT and applying to law school. The group has recently met with federal and state trial and appellate judges, law school deans and professors, and alumni who are lawyers. At these events, students both listen to and engage with the speakers about their experiences in the legal field. While undergraduates, many pre-law students at Waynesburg have participated in internships in the legal profession, including with local attorneys, local judges, federal prosecutors, federal judges, state and national representatives, and senators.
Stover Center
Waynesburg University's Stover Center for Constitutional Studies and Moral Leadership is an interdisciplinary scholarly center dedicated to bringing insights from the U.S. Constitution's Founding Era and from Christianity to bear in the contemporary public square, with the ultimate goal of creatively transforming the ethical state of the polis. The Stover Center provides unique opportunities for students to interact with individuals who daily address the constitutional and geopolitical issues of our age. The Center brings Stover Constitutional Fellows and other illustrious guest speakers to campus and offers a rich array of experiences to a select group of students designated as Stover Scholars. These experiences include special seminars, visits with notable government officials, and internships in the fields of government, law, and public policy.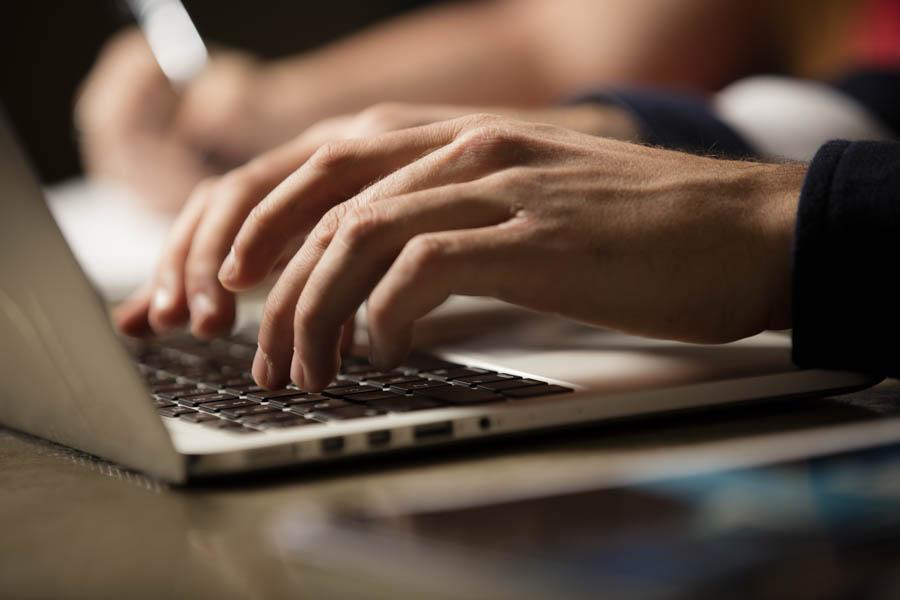 The academic profile and goals of the university make it uniquely prepared to help students who wish to attend law school.
Classes offered include American Constitutional Law, International Law, Introduction to the U.S. Legal System, an LSAT Preparation course, as well as various other courses related to law. In these classes, students will find a lively academic atmosphere with vigorous discussion and challenging projects, but also with support from professors. These pre-law courses are designed to mimic law school lectures, discussions, and exams in an attenuated manner, so students are well-prepared to excel in law school. The Eberly Library also supports the pre-law program through research services specifically designed for the study of law.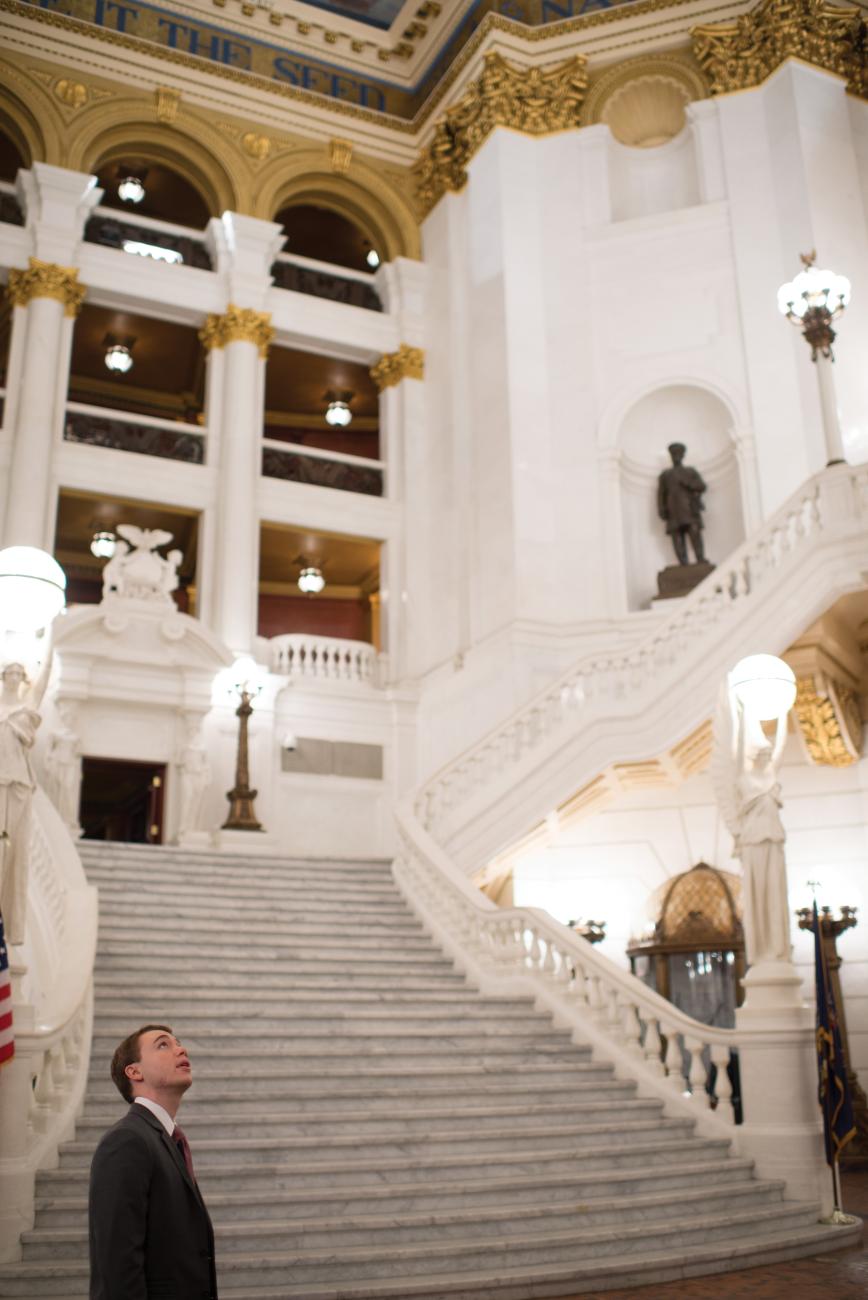 Looking to students' ultimate goals of receiving a law degree, the university has correspondingly sought to build relationships with various law schools.
Waynesburg has a particularly strong connection with law schools in Pittsburgh, especially Duquesne University School of Law.
Recent graduates have also been accepted by:
Harvard

University

Law School

Georgetown University Law Center

University of Pennsylvania Law School

University of Chicago Law School

William and Mary Law School

George Washington University Law School

Boston University Law School

Boston College Law School

Case Western Reserve University School of Law

Tulane University Law School

Duquesne University School of Law

University of Pittsburgh School of Law

American University College of Law

Penn State

Dickinson

Law School

Howard University Law School

University of Richmond School of Law

University of Tennessee College of Law

Southern Methodist University School of Law

New England College of Law

Pepperdine University Law School

Widener University Commonwealth Law School

Charleston School of Law

West Virginia University Law School

University of South Carolina Law School

Liberty University Law School

Villanova University Law School

Washington & Lee School of Law
Upon graduating, alumni have gone on to have successful legal careers around the commonwealth and country, including at law firms K&L Gates, LLC. Dickie, McCamey & Chilcote, P.C., and Smith Butz, LLC; as a law clerk with a Pennsylvania Supreme Court Justice; and with the Air Force Judge Advocate General's Corps. In addition, several students work and live in Washington D.C. with the goal of receiving their law degree in the future.
Coursework
View the Academic Catalog to further explore the curriculum.