Criminal Justice & Social Sciences
Learn from professionals as you prepare for a career in criminal justice administration.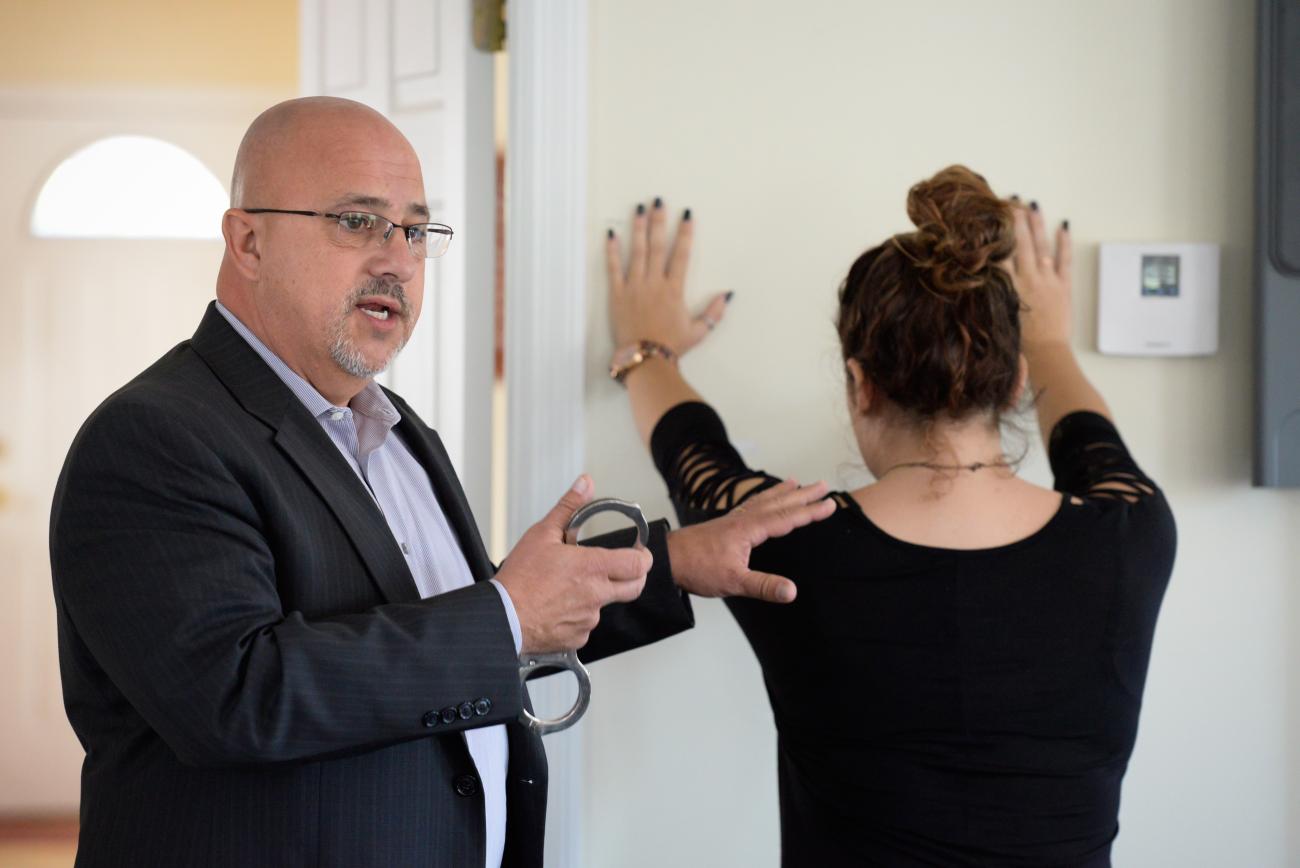 Gain practical experience that will launch your career
As a student in the Department of Criminal Justice & Social Sciences, you'll gain a new perception of law and its role in the delivery of American justice or you'll gain an in-depth understanding the psychological and political aspects of contemporary issues from law and international studies to human services and sociology.
Alumni Testimonials
The Criminal Justice Program is by far one of the best programs in the country. Within 6 months after graduation, I received multiple job offers in the criminal justice field including probation and parole, corrections, police, teaching and mentoring.

Jordan Helmick, Pentagon Police Dept.
Criminal Justice students at WU are taught by the best instructors the field has to offer, including experienced special agents, detectives, and attorneys. The breadth of coursework equips students with a practical knowledge of American rule of law.

Daniel Czajkowski, U.S. Government Agent
The WU Criminal Justice program gave me the foundation I needed to be successful as a patrol officer. From my early days in the training and certification process, I felt I was ahead of the rest due to the knowledge I took with me from the program.

Patrolman C. M. Caldwell, Morgantown Police Department
To say that the Criminal Justice program is outstanding is an understatement; the curriculum, professors, classroom scenarios, and extracurricular activities that are provided are something a student will simply have to experience for themselves.

Special Agent Lauren Wagner, Drug Enforcement Agency
The education that I received at Waynesburg built the foundation of my career with US Customs and Border Protection. The advanced training tools that Waynesburg teaches are some of the same that I use as a Less-Lethal Force Instructor with my agency.

Damon McClintock, U.S. Customs and Border Protection
The WU advantage
Expert faculty
You'll study beside experts in criminal justice administration. Many of our faculty have worked in law enforcement at the local and federal levels. Your faculty advisor can connect you directly to the industry.
Practical classroom experiences
Your criminal justice courses will balance theory and practice to ensure you'll graduate ready for a career in many areas of law enforcement.
Our amazing graduates
Graduates of our program are working in police stations, federal law enforcement agencies, and many other law enforcement entities. These connections will give you a unique advantage.
Follow our department
Stay up to date on the latest happenings in the Department of Criminal Justice and Social Sciences