Secondary Education (7-12): Mathematics
Study to become a math teacher and give young students a running start.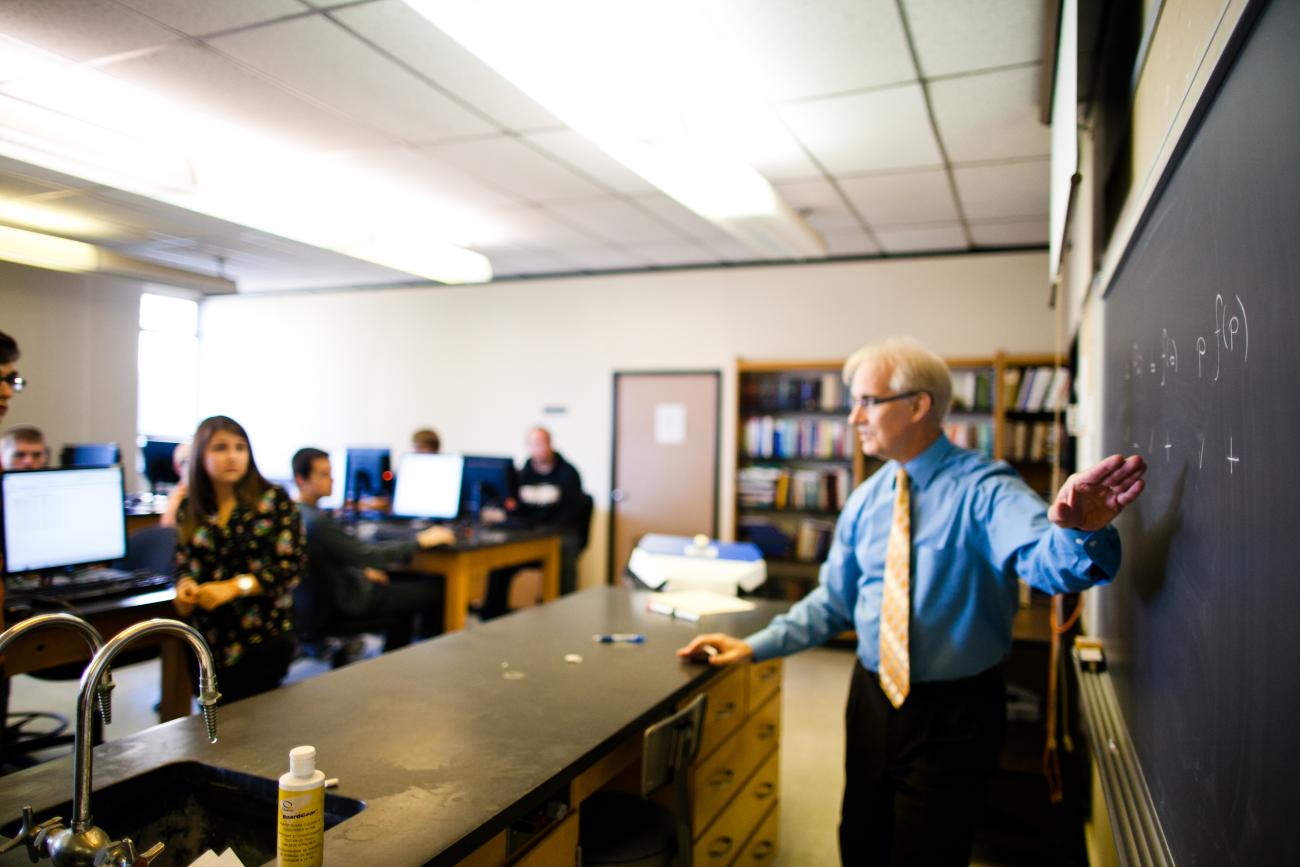 Mathematics teachers provide their students with foundational skills necessary for their success in life. The demand for professional mathematics teachers and leaders is growing.
As part of our secondary education coursework, you'll study various areas of mathematics such as trigonometry, calculus, probability and statistics, linear algebra, finite mathematics, geometry, algebraic structures and number theory. You'll visit various mathematics classes in local junior and senior high schools and participate in a practicum by teaching math to peers in preparation for the student teaching experience.
Upon successful completion of the program, you'll earn a Bachelor of Science degree in Mathematics. By completing the education program requirements, completing the student teaching experience and passing required certification exams, you will be eligible to apply for your Pennsylvania 7-12 Mathematics teaching certificate.
Gain hands-on experience early
Teacher candidates are prepared outside of the classroom through field experiences, which are integrated with coursework, and begin as early as freshman year. Through a prominent curriculum, and progression through field experiences and the program, you'll be equipped with the knowledge, skills, and competencies required for a successful teaching career.
Pursue your passion
Waynesburg students are given the unique and special opportunity to serve and lead throughout the course of this education program. Beyond coursework, you'll have the chance to do so through a variety of field experiences, activities, campus events, and more.
Coursework
View the academic catalog to further explore the curriculum.
The Department of Education at Waynesburg University offers teacher preparation  programs for elementary, elementary/middle, and secondary education which are approved by Pennsylvania Department of Education (PDE).