Challenge your creativity and problem-solving skills by transforming ordinary items into something of value! This year's challenge will be revealed on September 17th. You will have one week (September 17th – September 24th) to complete the challenge. You will need to utilize material(s) outlined in the challenge and determine the value your innovation creates - economic, artistic, social impact, medical/scientific, environmental, etc.
The competition is open to WU students and Greene County High School Students.
To enter the competition, review the official rules and submission details below. Registration and video submission is open between September 17th – 24th.
Not competing but want to cast your vote for the fan favorite? Voting will be open from October 1st - 7th at 11:59pm.
| Steps | Date | Details |
| --- | --- | --- |
| 1 | September 17 | Using a maximum of 5 different material types, create a repurposed or up-cycled innovation. View the Challenge Reveal section below for more details. |
| 2 | September 17-24 | Create, Transform, and Innovate: Your team will have one week to complete the challenge of creating value |
| 3 | September 24 | Virtual Submission Due: Submit your 90 second - 3 minute video by 11:59pm |
| 4 | October 1 | Judging and Voting: Finalists Announced and Fan Favorite Vote Opens |
| 5 | October 8 | Winners Announced: Congratulations to our winners! |

Official Rules
Teams will have from Sept. 17th – Sept. 24th to complete the challenge
Students may submit projects individually or in a team:

Team Guidelines: no more than 4 participants per team and teams may include one faculty/staff member
Sponsoring organizations: departments, schools, dorms, clubs, etc. may sponsor an innovation team. If a team wins the sponsoring organization wins too! Sponsors must be listed on the registration form when the team enters to receive prize winnings

Participants may only be part of 1 team
Collaboration is prohibited between separate teams
Multiple prizes will be awarded in several categories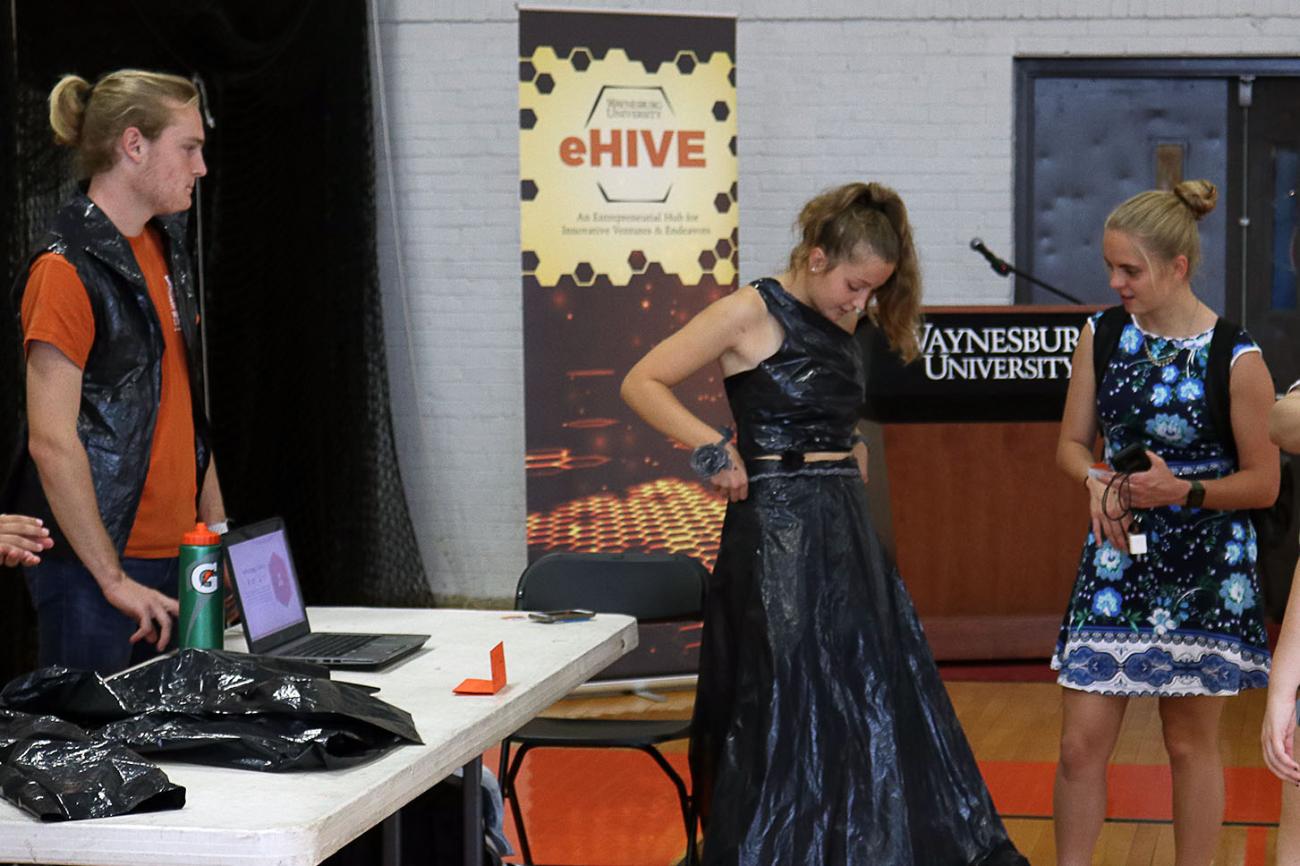 Enter the competition
Registration and video submission is open from September 17th until September 24th at 11:59pm.
Not competing but want to cast your vote for the fan favorite? Stop back beginning October 1st to cast your vote.  Voting will be open from October 1st  – October 7th at 11:59pm.