Overview
Challenge your creativity and problem-solving skills by transforming ordinary items! This competition is open to WU students and Greene County High School students.
Challenge
Repurpose or reuse plastic to create something of value. Each team may consist of up to 4 people. Individual submissions are allowed. Faculty and staff are welcome to participate. See official rules and challenge information below for important details.
Cash prizes
Top prize: $100 per team member and $100 for your affiliated organization.
Key dates
Competition kickoff - September 16
Full details released via this website.
Create, transform, & innovate - September 16 to September 23
Transform plastic into something of value.
Virtual submission due - September 23
Submit your 90 second - 3 minute video by 11:59pm.
Judging and voting - September 30
Finalists announced and fan favorite voting opens.
Winners aNNounced - October 7
Winners announced on this website and our Instagram.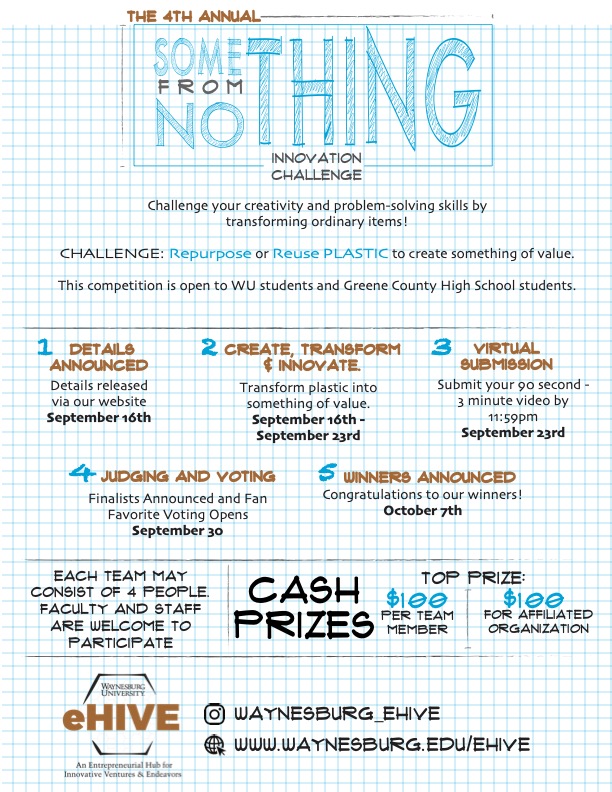 Official Rules
Contestants will have until September 23rd at 11:59pm to complete the challenge
Students may submit projects individually or in a team:

Team Guidelines: no more than 4 participants per team and teams may include one faculty/staff member
Sponsoring organizations: departments, schools, dorms, clubs, etc. may sponsor an innovation team. If a team wins the sponsoring organization wins too! Sponsors must be listed on the registration form when the team enters to receive prize winnings

Collaboration is prohibited between separate teams
Multiple prizes will be awarded in several categories
Submission Details
Video submission is required by 11:59pm on Thursday, Sept. 23rd.
To be considered for the competition, all videos must meet the following requirements:
All videos must be between 1.5 min. – 3 min.
Includes explanation of innovation (what is it and what does it do?)
Details how innovation was made (Show the innovation from all sides, explain how you made it, and the types of plastic you recycled or reused to create it)
Shows value of innovation (purpose, what it would be used for, etc.)
Shows results (has the innovation been deployed/implemented/sold, do you have success stories?)
Video must be submitted virtually.
Challenge Information
Repurpose or Reuse PLASTIC to create something of value. Plastic must be the primary material used, other secondary materials can also be used.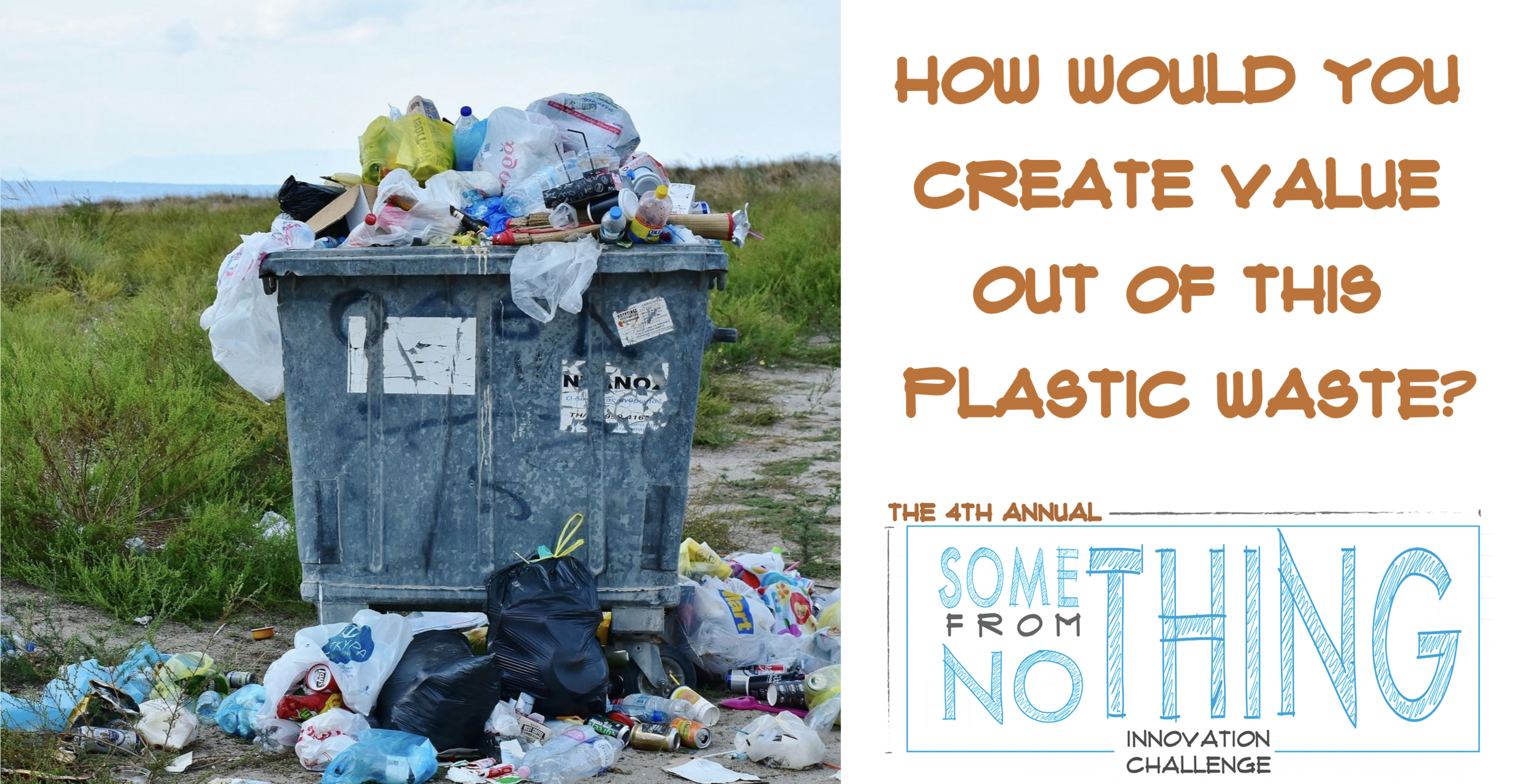 Award Details
The top teams in several categories will be awarded as follows:
1st Prize
Each Team Member Receives: $100
And the Sponsoring School/Department/Organization Receives: $100
2nd Prize
Each Team Member Receives: $75
And the Sponsoring School/Department/Organization Receives: $75
3rd Prize
Each Team Member Receives: $50
And the Sponsoring School/Department/Organization Receives: $50
Fan Favorite
Each Team Member Receives: $100
And the Sponsoring School/Department/Organization Receives: $100