Image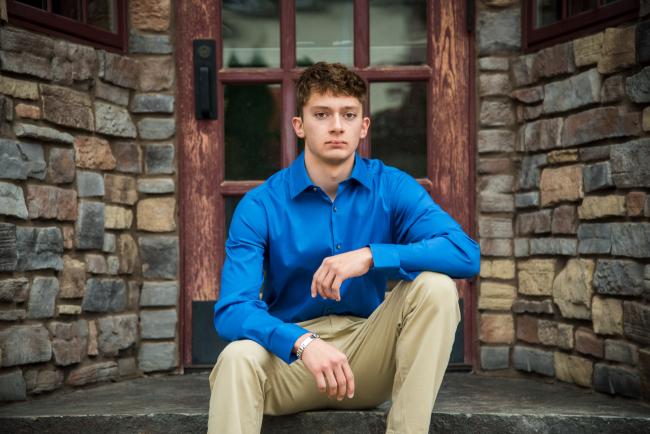 Waynesburg University has named high school senior Thomas Burke III, son of Adrianne and Thomas Burke Jr. of West Leechburg, Pennsylvania, a recipient of the full-tuition Founder's Scholarship.
"When I [received] the call that I was selected for this scholarship, I was ecstatic," said Burke. "I am proud that I was able to achieve this goal through hard work and dedication. It is a true honor and [a] blessing."
Burke plans to study pre-med, with the goal of being a surgeon, and play football in the fall at Waynesburg.
I am proud that I was able to achieve this goal through hard work and dedication. It is a true honor and [a] blessing."
"My desire to become a doctor came after my sister, Brooklyn, was born with congenital heart defects and had open-heart surgery," he shared. "That's when I knew I wanted to become a doctor and help kids and people like her."
Burke is currently ranked first in his class at Leechburg Area High School and will graduate as valedictorian next month.
He is a member of the National Honor Society, where he currently serves as president, and achieved All-Academic Team Gold each year of high school. He participates in student council (senior class officer), Key Club, Math Team, Quiz Bowl and Science Club.
Burke has participated in the musical and select choir, as well as on the high school's football, baseball, basketball, wrestling, and track and field teams. Most recently, he has been the captain of both the football and baseball teams.
Burke has been received many accolades for his performance on the football field, including First Team All-Section Quarterback, First Team All-Section Cornerback, Offensive Player of the Year (for the Conference), Valley News Dispatch Offensive Player of the Year and Trib HSSN 1A Player of the Year.
He also earned the distinction as First Team All-Section Outfield for his baseball play.
"I am excited to start my college career," Burke said. "Waynesburg has a great pre-med program, and I cannot wait to start my journey to become a surgeon. I also cannot wait to make new friends and start football."
Founders Scholarship
The Founders Scholarship is a full tuition and fees academic scholarship awarded to a maximum of three first-year students who are Pennsylvania residents and meet high academic achievement requirements.