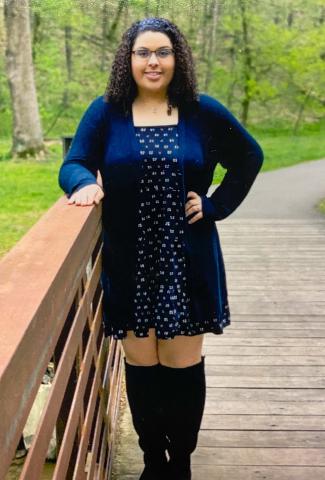 Waynesburg University has recently announced that Jenelle Popelas is a recipient of the Founder's Scholarship, a full-tuition scholarship.
Popelas, daughter of Jennifer Popelas of Belle Vernon, Pennsylvania, is a senior at Belle Vernon Area High School and has enrolled at Waynesburg University for the 2021-2022 academic year to study nursing.
"It is a tremendous honor to receive this scholarship," shared Popelas. "I want to sincerely thank Waynesburg University for providing me with this extraordinary award [that] will allow me to further my education in the Nursing Program and expand my passion of providing care for others."
While at Belle Vernon, she participated in many sports and activities, including soccer, softball, marching band, symphonic band, interact club, art club, Spanish club and outdoors club.
Popelas is a member of National Honor Society and the National Science Honors Society. Throughout high school, she has maintained a 4.2 GPA overall and a 4.7 GPA during her senior year.
Her interests include biking, hiking, playing sports and spending time with family and friends. She maintains employment caring for individuals with special needs.
"Waynesburg offers a top-quality education and a phenomenal nursing course of study," said Popelas. "I am beyond excited to be attending Waynesburg University, and I can't wait to start my journey this fall."
Scholarships
Click below to learn more information about Waynesburg University scholarships and awards.