Image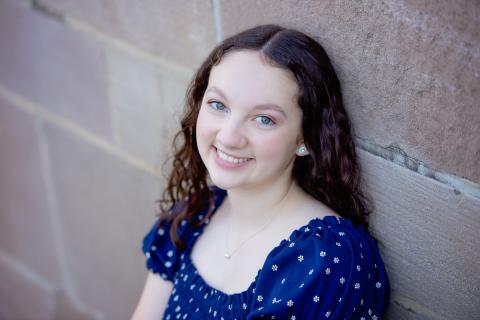 Waynesburg University has named high school senior Elizabeth Shields, daughter of Jim and Denise Shields of Pittsburgh, Pennsylvania, a recipient of the full-tuition Founder's Scholarship.
"I am very appreciative to receive the Founder's Scholarship," shared Shields. "It is truly an honor, and I am looking forward to my future at Waynesburg."
Shields graduated from Avonworth High School earlier this month. She plans to study forensic science at Waynesburg in the fall.
At Avonworth, she was a member of the National Honor Society.
Away from school, Shields is involved in competitive dance and is a dance teacher assistant at the DancExplosion Arts Center in Ross Township.
She attends church at The River Franklin Park, where she is a teacher at the church's nursery.
"I am excited to become a member of the Waynesburg community and take advantage of the many opportunities Waynesburg University will provide," she added.
Founders Scholarship
The Founders Scholarship is a full tuition and fees academic scholarship awarded to a maximum of three first-year students who are Pennsylvania residents and meet high academic achievement requirements.