Pre-Physical Therapy
Learn to help promote and restore patient mobility through a multi-pronged curriculum of labs and lectures.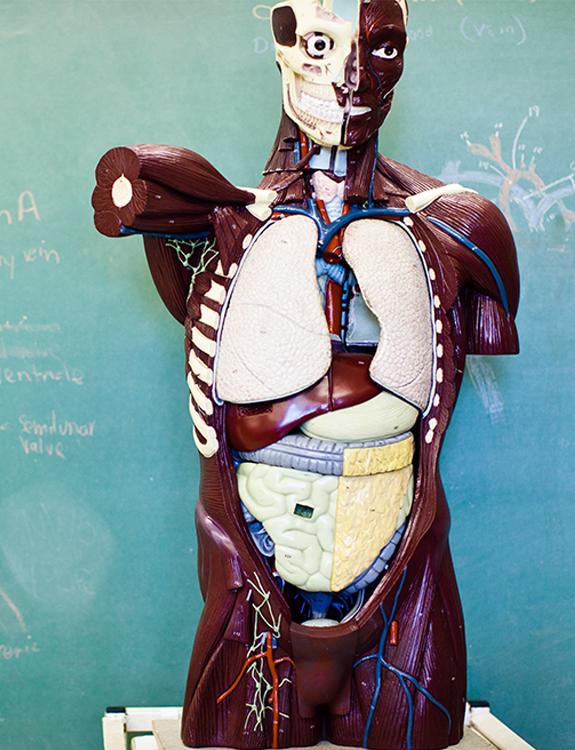 Physical therapy is a fast-growing field, and its experts are essential for delivering nurturing health care and putting patients on a path to recovery.
The pre-physical therapy program at Waynesburg University serves the pre-professional needs of students planning to specialize in this highly competitive discipline of health care and provides excellent preparation for graduate study. The university's strength as a liberal arts institution, combined with 200 hours of practical experience through internships in a variety of clinical settings, will help thoroughly prepare you for a career in physical therapy. 
Prepare for a graduate degree
The pre-physical therapy option of the exercise science major is tailored to fulfill the prerequisites needed for admission into an advanced degree program in physical therapy. The curriculum provides a strong general liberal arts education with a sound foundation in biological, chemical, physical, and social sciences. You'll also be introduced to current literature and topics in physical therapy and take courses that blend lecture and laboratory work in injury evaluation and rehabilitation.
Gain hands-on experience
To successfully complete the pre-physical therapy program, you'll be required to complete 200 hours of practical clinical experience through internships in a variety of clinical settings. Prior to that, you'll gain hands-on experiences in your coursework beginning in your first year of undergraduate study. We'll also connect you to science-focused events in the community that let you share and apply what you've learned while pursuing a life of purpose.
Work with a dedicated advisor
You'll work with an advisor who is an expert in the field of physical therapy. He or she will help you select the appropriate Waynesburg University courses, find internships, and apply for admission to the professional school program of your choice.
Learn in state-of-the-art facilities
Stewart Hall, the academic building that will host most of your biology, environmental science, and marine biology core classes, has recently undergone extensive interior and exterior renovations to provide advanced technology and tools to Waynesburg University students.
Physical Therapy News and Events
Coursework
View the academic catalog to further explore the curriculum.