Biomedical Science (Pre-Medical, Pre-Dentistry, Pre-Veterinary)
Receive personalized guidance from an advisor as you prepare for graduate professional study in science's top fields.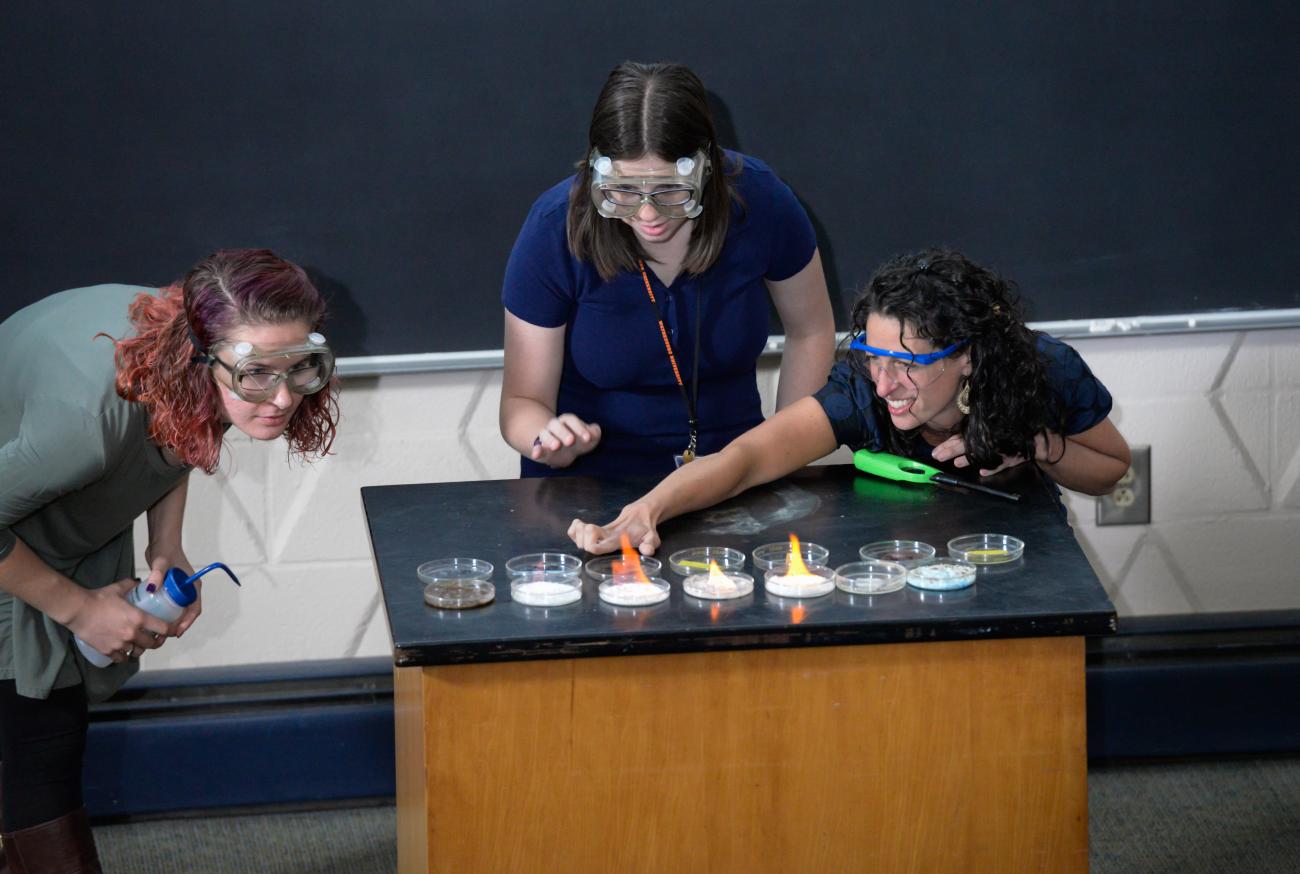 As a Waynesburg University pre-professional science student, you'll be assigned an advisor who is an expert in your field of study.
They'll guide you through undergraduate courses and help you prepare for professional school in dentistry, medicine, pharmacy, or veterinary science. Through a close relationship with your academic advisor and rigorous core coursework, our pre-professional tracks offer customized preparation for success in graduate school and beyond.
Work with a dedicated advisor
Your academic advisor will help you select courses that will develop the knowledge and skills sought by professional schools. In addition, your advisor will help you find internships, prepare for professional entrance examinations, and apply for admission to a professional school program.
Gain hands-on experience
You'll gain hands-on experiences in your field of study as early as your first year of undergraduate work. We'll also connect you to internships, services events, medical and veterinary-based mission trips, and science-focused events in the community that let you apply what you've learned while pursuing a life of purpose.
Prepare for exam success
Because the majority of professional schools now require four years of pre-professional studies, most students interested in these preparation programs pursue a Bachelor of Science degree by majoring in either biology or biochemistry. This coursework is specifically designed to help you prepare for the Medical College Admission Test (MCAT), Dental Admissions Test (DAT), and Veterinary College Admission Test (VCAT).
State-of-the-art facilities
Stewart Hall, the academic building where you will take most of your biology, chemistry, math, and physics core classes, has recently undergone extensive interior and exterior renovations to provide the most advanced science technology and tools available to Waynesburg University students. Here, you'll conduct research and work with advanced equipment and instrumentation.
Coursework
View the academic catalog to further explore the curriculum.