Finance
Enter a field that has a wealth of job opportunity and potential to positively shape the future.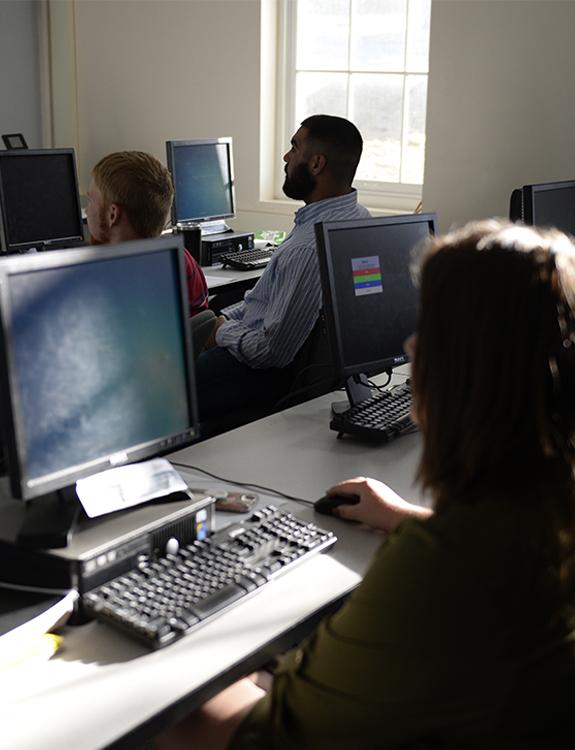 Studying finance can open the doors to numerous career paths and enable you to help others learn to be financially secure.
With a focus on financial markets, you'll take courses in accounting, business, and economics. Supplemental study is designed to give you a competitive professional advantage through courses that will round out and fine tune your knowledge of financial markets at large, including business law, logic, and cultures and environments of global business.
Graduate prepared to use your skills in various careers that comprise the areas of investments, banking, and other institutions that control the world's financial markets. 
Receive hands-on resources
Business students have the advantage of all resources offered in Hanna Hall, such as our advanced computer labs and The Waynesburg University Trading Room. Through these resources and more, you'll have the opportunity to gain valuable hands-on experiences.
Five-Year BSBA/MBA
The Integrated BSBA/MSA program at Waynesburg University enables students to gain an edge in today's fiercely competitive job market. The innovative program's 160-credit curriculum allows eligible students to obtain both a Bachelor of Science in Business Administration and a Master of Business Administration within a streamlined five-year time period.
Coursework
View the academic catalog to further explore the curriculum.