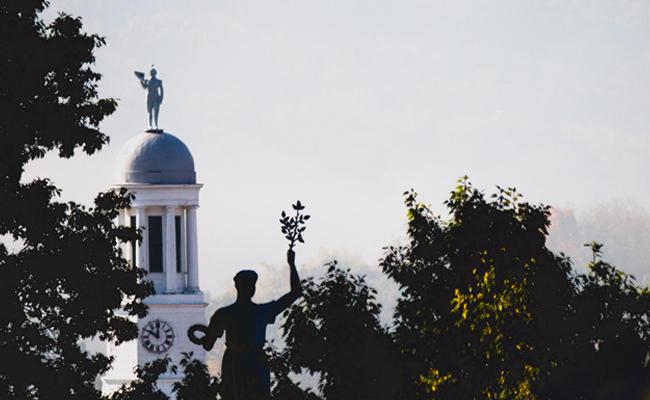 Grow your talents for acting and directing
Course subjects include theatre, acting for the stage, theatre history, directing for the stage, and directed theatre activities. You'll also have the opportunity to be involved in musical performances and other Waynesburg theatrical offerings. The Theatre minor program requires 19-21 total credits.
Required courses
Course

Title

THE 105

Introduction to Theatre

THE 201

Acting for the Stage I

THE 202

Acting for the Stage II

THE 215

Theatre History I
or THE 216 Theatre History II

THE 297

Directed Theatre Activities

THE 305

Directing for the Stage

THE ___

Any Theatre course
Explore Similar Programs
View similar programs in the Department of Fine Arts.
Fine Arts News & Events
Stay up to date on the Fine Arts happenings at Waynesburg University