Information Technology
Explore the design and experiential elements of computer science technology.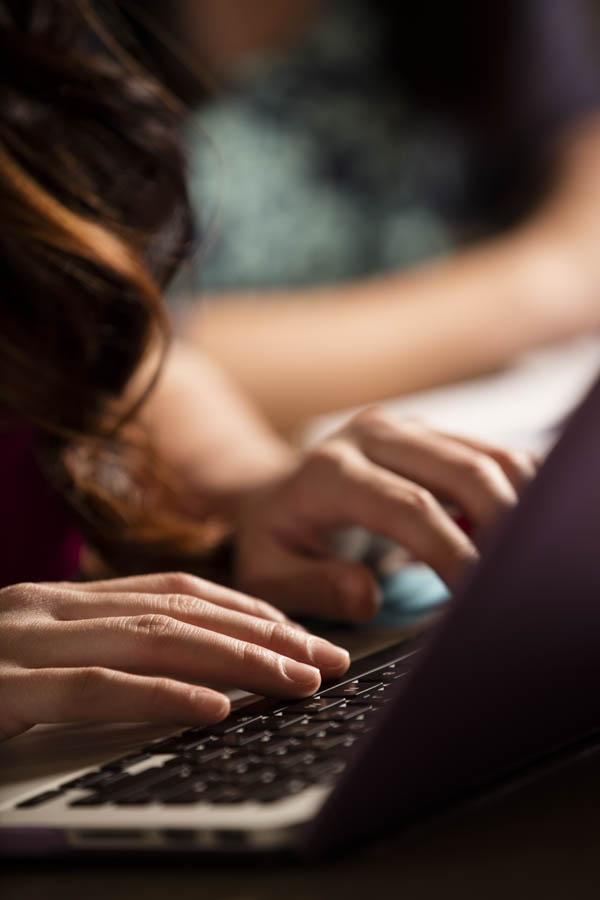 By gaining a broad knowledge of technological applications, information technology majors can enter careers that bring practicality and creativity to computer installations, both in hardware and software.
The program's curriculum is a blend of computer science courses and communication courses in the area of graphic design. You'll study computer graphics, web design, digital illustration, and multimedia alongside the standard computer science courses. It's a well-rounded combination that will leave you well-prepared for a career as a webmaster, graphic designer, hardware technician or network supervisor.
Receive hands-on resources
Waynesburg students have the opportunity to gain firsthand experience with the tech experts in our University's IT department, giving them a chance to put their skills to work before they graduate.
Learn in state-of-the-art facilities
The Stewart Science building is a five-story complex that is home to newly updated computer labs. With suites of advanced, modern equipment and productivity software, you'll have access to the tools you need to conduct real world research and discovery.
Gain immersive experience
With both on- and off-campus opportunities, you'll combine knowledge with action as you complete internships that immerse you in the world of IT.
Learn from professional experts
Led by faculty members who are experts in their field, you will learn the trade from seasoned professionals with years of experience and come out with the skills you need to advance in the industry.

Coursework
View the academic catalog to further explore the curriculum.