One World Education
ER #178 Contact: Eric Goldstein
Through the project, One World Education enhances its in-school writing program for middle, high school, and adult learners with the Library of Congress' collection of primary sources. Using Teaching with Primary Sources Program (TPS) methods, One World trains teachers in how to use primary sources to spark student curiosity when choosing a research topic, build important historical context, and incorporate evidence directly into student writing. Teachers gain the skills to guide their students in the usage of primary sources to breathe new life into their argumentative essays and a new awareness of how the Library of Congress can enrich their lives.
---

Holy Name University Kodaly Center for Music Education
ER #173 Contact: Anne Laskey 
Folk Songs of the Eastern United States: Providing Primary Sources for K-12 Educators
Anne Laskey and Gail Needleman, of Holy Names University's Kodály Center for Music Education, will research and prepare folk songs from the Library of Congress's recorded archives for the American Folk Song Collection (http://kodaly.hnu.edu). This free resource for teachers features more than 650 songs from primary sources and contains field recordings, scores and background information in a searchable database. Songs will be chosen from the Eastern United States which express the cultural heritage of a wide range of communities. Listening activities will also be developed to share on the website and on the TPS Teachers Network.
Building Bridges through Listening: Primary Sources in the Music Classroom presented by Ann Laskey and Gail Needleman at the 2022 OAKE Conference: https://kodaly.hnu.edu/the-kodaly-center.cfm
---

Institute for Curriculum Services
ER #146 Contact: Aliza Craimer Elias
The Arab-Israeli conflict is in the news every day. Despite the coverage it receives, few people really understand what the conflict is about, how it began, or that it has also involved a peace process. Educators are often interested in this topic (as are their students) but may not have the knowledge base, resources, or teaching strategies they need to effectively address this topic in their classrooms.
Teaching the Arab-Israeli Conflict with Primary Sources interactive workshops give teachers the opportunity to learn both content that is relevant to today's students as global citizens and pedagogical strategies that incorporate the latest research in helping students work with a manageable set of diverse primary sources (documents such as letters, treaties, agreements, and news reports) in a variety of formats. Teachers leave these sessions with the lesson plans, primary source documents, maps, and related multimedia resources they need to successfully teach the Arab-Israeli conflict and peace process.
Curriculum Website: The Arab-Israeli Conflict
---
Reading is Fundamental
ER #141 Contact: Jennifer Moone
Primary Sources for Young Readers This project serves K-8 educators nationwide with a custom web page on Reading Is Fundamental's (www.rif.org) Literacy Central site featuring the primary texts from the Library of Congress' Wright Brothers Collection. Literacy Central (www.rif.org/literacy-central) is RIF's digital resource destination. Educators are able to download thousands of free digital resources, ranging from lesson plans, activities, games, reading passages, literacy calendars, and more, tied directly to the most popular and classic K-12 books. The web page will host a curated children's book list and accompanying resources and activities tied to the theme, augmenting RIF's Read for Success program's current professional development content with a new, customized collection to focus on teaching STEM content to young readers with primary sources.
By integrating digitized primary resources within Literacy Central, teachers enjoy greater context and depth as they utilize RIF's lesson plans and activities. Children's books are an approachable vehicle for delivering complex content. By marrying primary resource documents with RIF's content on Literacy Central, RIF provides training to teachers to learn about how they can best teach these resources, share their historical significance, and enable students to embrace the material utilizing RIF's content. Student academic achievement is best supported by educators who have the continuous training and resources to support their students. To maximize success for both educators and students, RIF delivers professional development centered on inquiry-based learning for both educators and students. In addition, RIF will create custom content with the engagement and feedback of educators to craft the resources that best serve them in the classroom. 
RIF's aims for this initiative are: 1) Provide teachers with relevant, relatable resources, grounded in literacy, to contextualize and teach historical and STEAM-based content, particularly focusing on air and space; 2) Provide educators with opportunities for engagement and input on the resources they are asked to use in the classroom; 3) Provide teachers with a set of digital tools that are widely accessible to further the use of primary sources in the classroom; and 4) support teacher use of primary sources as they help students develop critical thinking skills and build content knowledge.   
---
African American Civil War Museum
ER #109 Contact: Dawn Chitty
The Gettysburg Address, perhaps President Lincoln's best known speech, reiterated the principles of freedom and equality embraced by the Declaration of Independence and proclaimed the Civil War as a struggle not just for the preservation of the Union but also the principle of human equality. From that speech he called for a "new birth of freedom" and inspired the passage of the 13th, 14th, and 15th Amendments.
New Birth of Freedom: The Legacy of the 13th, 14th, and 15th Amendments aims to further discussion on the connection between the Civil War and Civil Rights and to promote the use of primary sources in Civil War to Civil Rights Curricula.
Through a series of workshops and educational opportunities participants gain insight into how the nation changed because of the Civil War and the legacy of the freedom amendments, while opening discourse on the overall meaning of freedom. "The Civil War Primer," a digital community that further supports project and institutional goals, supports educators in sharing ideas, tips, primary sources, activities, collections and resources and engaging in further investigation and discussion on the topic.
Civil War to Civil Rights Lesson Plans
---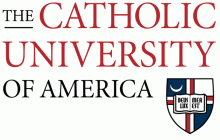 Catholic University of America 
ER #102 Contact: Otto Wilson
The spice trade played a key role in the development of society, advancing travel, technology, trade, knowledge transfer, food taste, preservation, agricultural practices, and health. This concept can be used as a rich analogy for describing how inspiration, creativity, motivation, and mentoring can be used to design PD to enhance teachers' science, technology, reading, engineering, arts, and mathematics (STREAM) content knowledge, teaching practice and pedagogy to transform the classroom learning experience.
The K-8 DC SPICE TEAM Consortium will engage in the STREAM Primary Source Inquiry to Cultivate Excellence by Design (SPICED). Faculty from the school of engineering and education work with teachers to develop scalable PD activities and curriculum units that provide unique connections between primary sources from loc.gov and Next Generation Science Standards through game based curriculum development for enhanced student learning and inquiry.
The SPICED Curriculum project goals are to support teachers in accessing primary sources from loc.gov; develop explicit links between primary sources and NGSS to enhance teacher content knowledge in STREAM; and gain a better understanding of the curriculum design process. This enriches the overall classroom learning environment for students through development of engaging hands on inquiry based curriculum units.
10 Groupings of Tantalizing Questions to Inspire Deep Thought and Bug You about Insects, Spiders, and other Arthropod
---
African American Civil War Museum
ER #61 Contact: Dawn Chitty 
Civil War to Civil Rights two-day seminar for teachers focuses on the legislative process that led to emancipation. Participants come away from this weekend seminar with an array of primary sources focused on the themes, Congress and Emancipation, and the skills to develop engaging, content-driven learning experiences centered on the legislative process and emancipation. Participants gain a greater understanding of the legislative process here in the United States, the early Civil Rights Movement which led to the Thirteenth Amendment to the U.S. Constitution, and a greater understanding of the conflict between pro-slavery and anti-slavery factions which resulted in the Civil War.
---
Ford's Theatre
ER #38 Contact: Sarah Jencks
Civil War Washington Teacher Fellows (CWWTF) Ford's Theatre Society and its partner sites (Tudor Place Historic House and Garden, President Lincoln's Cottage, and Frederick Douglass National Historic Site) use TPS grant funds to formalize the use of primary sources in a series of summer institutes and school year programs called Civil War Washington Teacher Fellows (CWWTF). For the past three years, CWWTF has modeled place-based, object-based, and performance-driven pedagogy in five-day teacher institutes focused on Civil War content. By formalizing the use of primary sources, introducing teachers to resources available on the Library of Congress website, and by incorporating a "train-the-trainer" model to encourage teachers to share what they have learned with other educators, Ford's Theatre Society and its primary consortium partners can improve upon an already successful workshop model and expand its reach. In the summer of 2011, CWWTF planned to serve 50 teachers from schools in Washington, D.C., and across the nation (many from schools in the TPS Eastern Region). These teachers directly benefit from the expansion of TPS resources implemented in the summer 2011 program, as will teachers who participate in subsequent CWWTF institutes. Many more teachers benefit indirectly by being "trained" by a returning Teacher Fellow.