Street Law Inc. 
ER #177 Contact: Jennifer Wheeler
Voting has been contentious from the earliest moments in U.S. history. Legal Timeline: Voting in the United States seeks to provide students with a deeper understanding of how the historical context of voting rights expansion and suppression has led to where we are today, using a combination of the Library of Congress's primary sources and resources generated by Street Law. These resources – for use in 6th-12th classrooms – allow students to be more informed about past and present voting issues and have the opportunity to act on current voting issues. Street Law partners with teachers in Delaware, Maryland, and Virginia to pilot materials and teaching strategies. All resources will be freely available on Street Law's website by early winter 2022.
---

Street Law Inc. 
ER #163 Contact: Jennifer Wheeler
Using Street Law's Case Study Strategies in Middle School:  
For this project, Street Law partners with the Maryland State Department of Education to create curricular materials and provide professional development for middle school teachers who teach students the six Supreme Court cases now required by state social studies standards: Marbury v. Madison, McCulloch v. Maryland, Worcester v. Georgia, Dred Scott v. Sandford, Ex Parte Merryman, and Plessy v. Ferguson. These curricular materials and teaching guide are downloadable from Street Law's website beginning summer 2020.
The overarching goal of this project is to deliver higher quality instruction about historic Supreme Court cases and their related primary sources and improve middle school students' critical thinking and inquiry skills, especially related to analysis of primary source materials. As a result of this project, teachers are equipped with resources and a student-centered, inquiry-based pedagogy to teach about historic Supreme Court cases. Street Law is a nonpartisan, nonprofit organization with over 45 years of experience developing programs that educate people about law and government.
Scotus Teaching Materials - Middle School Case Packs
---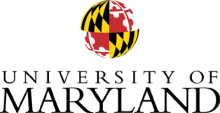 University of Maryland
ER #134 Contact: Alison Jovanovic
Troubled history, Troubling times: Wrestling with Maryland's difficult past using primary sources the primary goal of this project is to meet a moral and historical imperative to make excellent education about enslavement in American society and schools. The project aims to bring to light the stories of perpetrators, resistors, heroes, and victims of slavery in the American South. In particular, by bringing together the global and the local, and by teaching teachers how to present difficult history in their classrooms, homing in on local stories that articulate the dehumanizing institution of enslavement in the state of Maryland.
UMD's professional development series offers two important features. First, for communities roiling in traumatic events, history education provides social cohesion while rooting the young in a common past. Grappling with the present-day interpretations of slavery's past informs how we interpret the present.
Second, around the world educational initiatives have been constructed to help nations face their difficult histories, supporting communities in moving forward in their collective life. An annual comprehensive primary source-based professional development, based on best practices and part of the education preparation program at UMD, supports new educators in teaching the legacy of slavery across socioeconomic and ethnic backgrounds.
Difficult History Project: Teaching with Primary Sources Project Website
---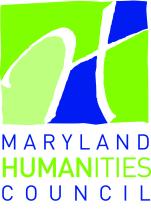 Maryland Humanities Council
ER #103 Contact: Grace Leatherman
Professional Development for Maryland History Day Teachers, a program of the Maryland Humanities Council, is pleased to offer professional development opportunities for Maryland Teachers to learn how to use Library of Congress materials in their History Day classrooms. Teachers participate in short workshops on how to analyze documents or may choose to take extended in-person or online professional development courses. These extended courses provide teachers with the opportunity to interact with Library of Congress sources and to create their own Maryland History Day projects and lessons. Teachers earn two or three professional development credits, depending on the class.
Maryland History Day also provides teachers with resources that can be used year-round. Participating teachers have online access to a manual about using Library of Congress sources in the History Day classroom. This manual is also distributed to teachers on a flash drive including Library of Congress sample sources, lessons, and printable materials.
Follow this link to view one of the projects: The Johnstown Flood of 1889
Sample PD activities by Grace Leatherman:
Cumberland, Maryland: Exploration, Encounter, Exchange
Taking a Stand with Chemical Weapons: The Edgewood Arsenal in WWI
---

Salisbury University
ER #93 Contact: Alexander Pope
Using Digital Resources in the Elementary and Middle Grades is a two-week professional development program hosted at Salisbury University in Salisbury, Maryland. A dozen teachers from regional k-12 schools joined the program in 2014. Three Salisbury University faculty members led the program, bringing expertise in social studies, technology, and literacy instruction. Working from James Loewen's Teaching What Really Happened, participants learn about the Library of Congress digital archives and experience various ways to integrate digital sources and historical inquiry into their teaching.
Participating teachers work to revise an existing two-week unit around key ideas from Loewen's book, modeled technology tools like TedEd, and suggestions for integrating traditional and visual literacy. The final units focus student learning around essential questions and important social studies themes. Teachers use at least two separate Library of Congress collections when designing their units. The program continues informally during the school year with faculty visits to work on-site with teachers, and a planned field trip to the Library of Congress in Washington, DC.
---

Maryland Historical Society
ER #42 Contact: David Armenti
Maryland Voices links primary source documents from the Maryland Historical Society's collections to the Library of Congress' digital archives to strengthen the resources MdHS offers to teachers. The website includes lesson plans and document-based activities that promote experiential learning and challenge students to think critically about the past. Offering lessons with digitized documents from both collections, the website encourages Maryland educators to teach nationally significant themes through a regional and local lens. MdHS offers a series of regional workshops open to in-service and pre-service teachers throughout Maryland. Workshops introduce teachers to Maryland Voices and present best practice strategies for incorporating these resources in classroom instruction. Maryland Voices workshops are available to school districts, individual schools, and graduate and undergraduate courses.