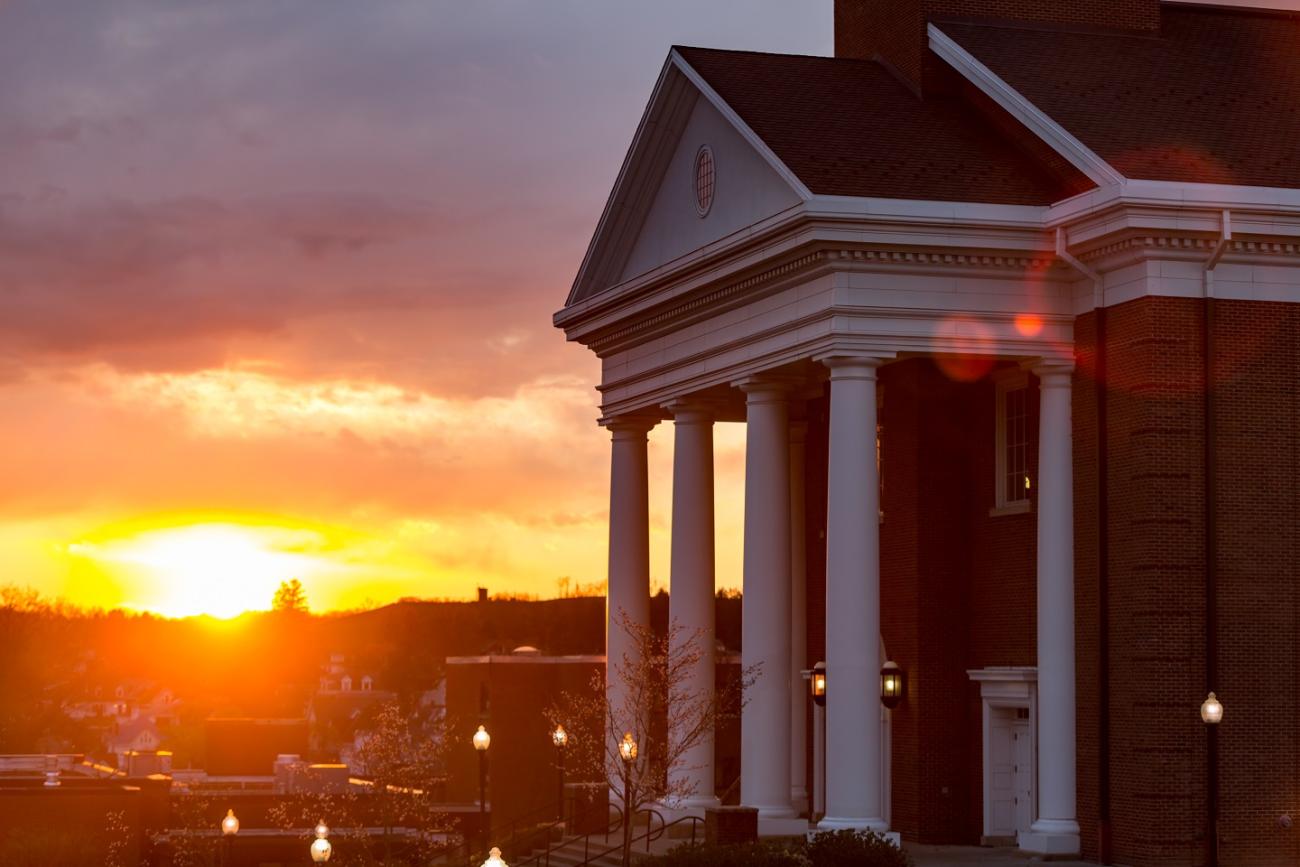 Waynesburg University has implemented an expanded testing policy to mitigate the spread of COVID-19 on campus in the spring 2021 semester as part of the Keep Waynesburg Well Plan.
The addition of entry, assurance, and surveillance testing is part of a multi-faceted approach that supplements the fall 2020 health and safety plan for both students and employees. These new policies and recommendations for the spring are commensurate with new guidance issued by the CDC and the Pennsylvania Department of Health.
We need you
Waynesburg University's fall 2020 in-person semester was successful with a comparatively low infection rate because the WU community came together and collectively abided by the Keep Waynesburg Well Pledge.
In order to achieve that same level of success for a safe in-person spring 2021 semester, the University has added a more comprehensive testing policy. This change reflects an assessment of data collected from the fall semester and a need to address the increased number of COVID-19 positive cases nationally, regionally, and locally.
Our continued success relies on your continued diligence in accepting responsibility for your own health and safety and acting in a manner that demonstrates respect and consideration for those around you.
Testing Policy for Spring 2021
In accordance with the Pennsylvania Department of Health's recommendations and in addition to existing diagnostic testing strategies, students and employees will be expected to show proof of a negative COVID-19 test before they may access campus property in January.  This testing policy attempts to mitigate the spread of the coronavirus by detecting the presence of the virus in asymptomatic students and employees before they access campus and interact with members of the campus community. 
All students and personnel must provide verification of their test results to the University prior to accessing campus property, including residence halls and University owned houses. The date of the test must be within seven days prior to campus access. Out-of-state students should follow the Pennsylvania Department of Health's travel guidelines, which reduces the window for acceptable testing to 72 hours prior to entry to the Commonwealth. 
Student Services in conjunction with the Student Health Services and Athletic Training will coordinate the on-campus testing and verification process for students. The Human Resources Office will coordinate the on-campus testing and verification process for employees.
Follow-up surveillance testing or randomized testing will be part of the University's on-going testing strategy for groups of students moving on and off campus as part of their academic program or for other reasons.  This additional testing policy is intended to keep students safe as they leave campus and move about the community.  It is also designed to protect the campus and community by detecting presence of the coronavirus early. This testing strategy may be used for random samples or percentages of other groups, as necessary to reduce the spread of the virus in the campus community.
Travel Guidelines
updated 1/19/2021 at 6:16 p.m.
Information collected by the University through contact tracing in the fall revealed that the vast majority of confirmed cases on campus originated by close contact with infected individuals off campus. In an attempt to reduce infections caused by student travel to locations off-campus, the University has implemented travel guidelines for resident students and will be implementing additional testing strategies. The guidelines will be in effect at the start of the spring semester and will be reviewed periodically to determine whether conditions warrant lifting of the policy.     
If a resident student must leave campus for 24 hours or more, the student is strongly encouraged to:
Notify Student Services that he or she will be leaving campus for 24 hours or more by submitting the Travel Guidelines Machform prior to leaving campus

. This allows Student Health Services to prepare in advance for student testing needs.

Be more vigilant about wearing a mask, sanitizing, maintaining safe social distances, and monitoring personal health for symptoms using the

Apple COVID-19 app

or on any web browser via

Google's COVID-19 self-assessment form

.  Report symptoms on the Waynesburg University's Screening Machform at

Waynesburg.edu/screening

.  

Provide verification of a negative COVID-19 test administered off-campus or through a Rapid Antigen or PCR test administered on campus 4-5 days after return to campus.  Student Health Services is open for testing Monday – Friday from 9:00AM – 4:00PM. Submit verification of off-campus testing to Student Health Services at

StudentHealthServices@waynesburg.edu

.
Student Athletes
Details on COVID-19 testing policies pertaining to student athletes will be communicated via the Athletic Department. Student-athletes should contact their coaches with questions.