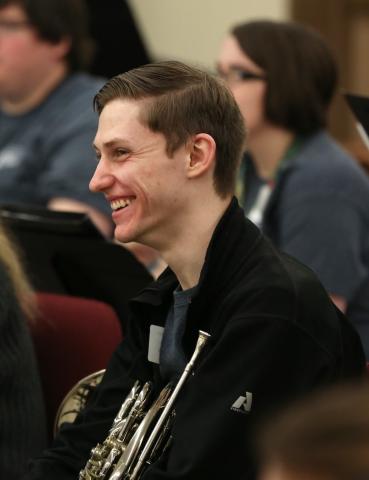 The Waynesburg University Music Program will host two Chamber Works concerts during the fall semester. The first concert will be Thursday, Oct. 3, and the second Thursday, Nov. 14. Both concerts will be held at noon in the Marsh Center.
The Chamber Works concerts are free and open to the public. They feature a wide variety of Waynesburg University ensembles, such as woodwind quintets, percussion groups or barbershop quartets.
This particular setting "allows students to display their talent and growth," according to Dr. Ronda DePriest, director of the Music Program and professor of music.
For more information, contact DePriest, at rdepries@waynesburg.edu or 724-852-3420.