Exercise Science
Help all individuals achieve an optimal level of health and well-being by specializing in fitness management or wellness and physiology.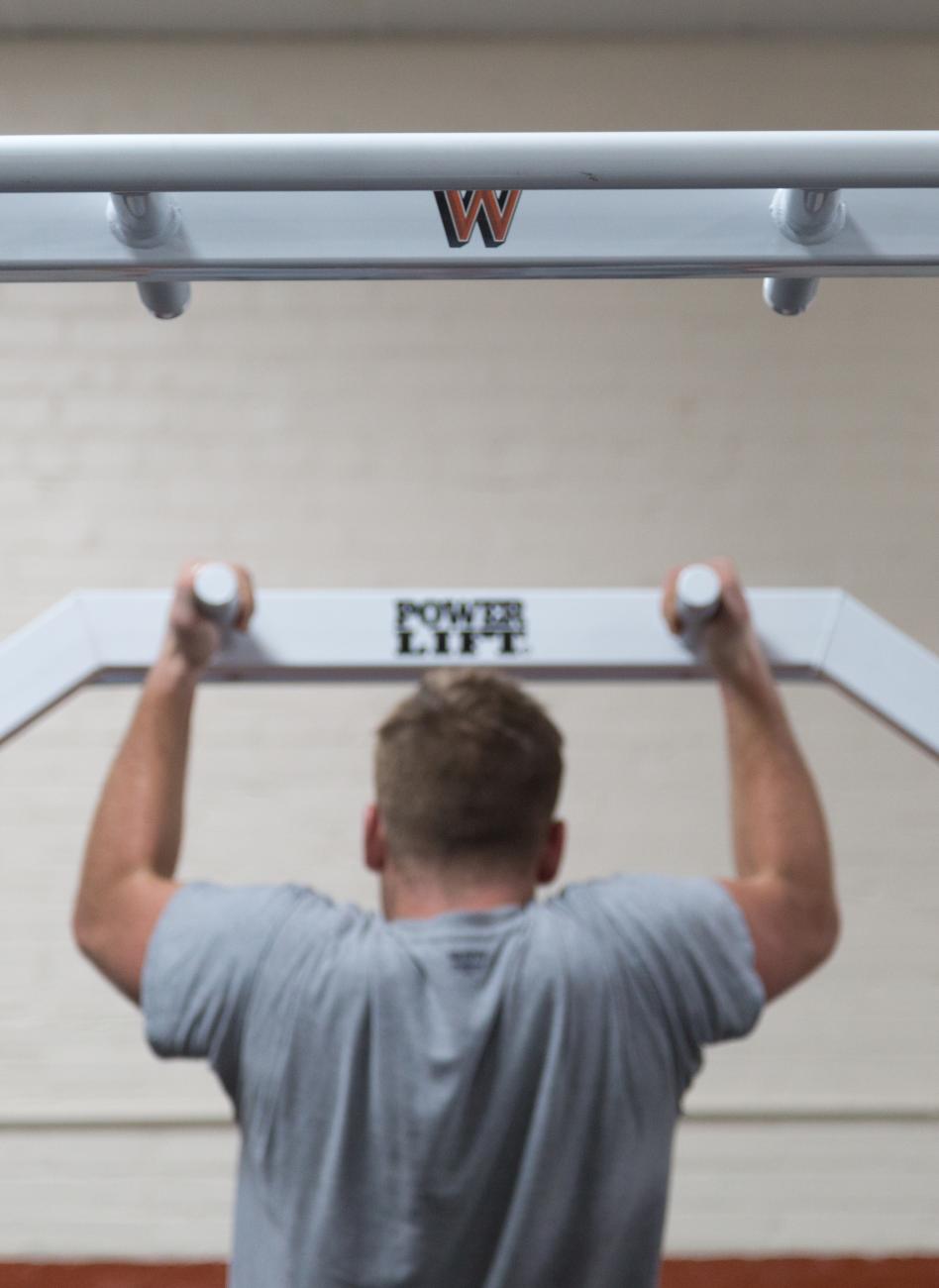 Exercise science is the study of human movement to optimize exercise, physical activity, and lifestyle management for everyone.
As the cultural emphasis on fitness and health grows, so does the need for exercise science professionals trained to help others develop healthy lives. The Exercise Science program affords students with in-depth study and exposure to the scientific basis of physical activity, exercise, and sport that enhances human movement, health, fitness, and performance.

Explore careers in fitness, human performance, health promotion, research, and health management. The curriculum within the Exercise Science program is designed to provide you with a strong understanding of human anatomy, biomechanics, exercise physiology, sports psychology, nutrition, and assessment and screening. Professional development is a key focus, with the completion of an exercise science internship that challenges you to integrate and apply what you've learned in the classroom to real-world, professional settings giving you the expertise and confidence needed to pursue your goals.

There are additional concentration areas an undergraduate student can pursue within the exercise science major. All of which will prepare you to go on to graduate or professional studies in athletic training, physical therapy, occupational therapy, medicine, chiropractic, or other allied health fields.
Additional Exercise Science Concentrations
Exercise Science Pre-MBA
Exercise Science students have the option to progress to the sports management track within the MBA program at Waynesburg University, which has grown to be one of the most successful of its kind in southwestern Pennsylvania. This option is ideal for students who want to pursue a career in an administrative or managerial position within the health, wellness, and fitness professions.
Exercise Science Pre-Athletic Training
The Pre-Athletic Training curriculum offers in-depth study into human anatomy, nutrition, biology, wellness, health science, and chemistry. With this foundation, students enrolled in this track are provided with the critical knowledge to pursue graduate study to become Certified Athletic Trainers. Currently, Waynesburg University offers a fully CAATE accredited entry-level Master of Science in Athletic Training (MSAT) program. Students, who complete required pre-requisite courses via the Exercise Science Pre-Athletic Training track, can apply to the MSAT program during their junior year. Once accepted, students combine rigorous academic study with supervised clinical experiences in a variety of healthcare settings to achieve a balance between academic scholarship and the acquisition of critical skills necessary for a successful career as a Certified Athletic Trainer.
Exercise Science Pre-Physical Therapy
Exercise Science students, enrolled in this track, will engage in coursework specific in developing skills to utilize as an exercise science professional. In addition, you'll have the ability to complete the necessary pre-requisite course requirements for application into a Doctorate Physical Therapy Program.
Coursework
View the academic catalog to further explore the curriculum.