Exercise Science
Help all individuals achieve an optimal level of health and well-being by specializing in fitness management or wellness and physiology.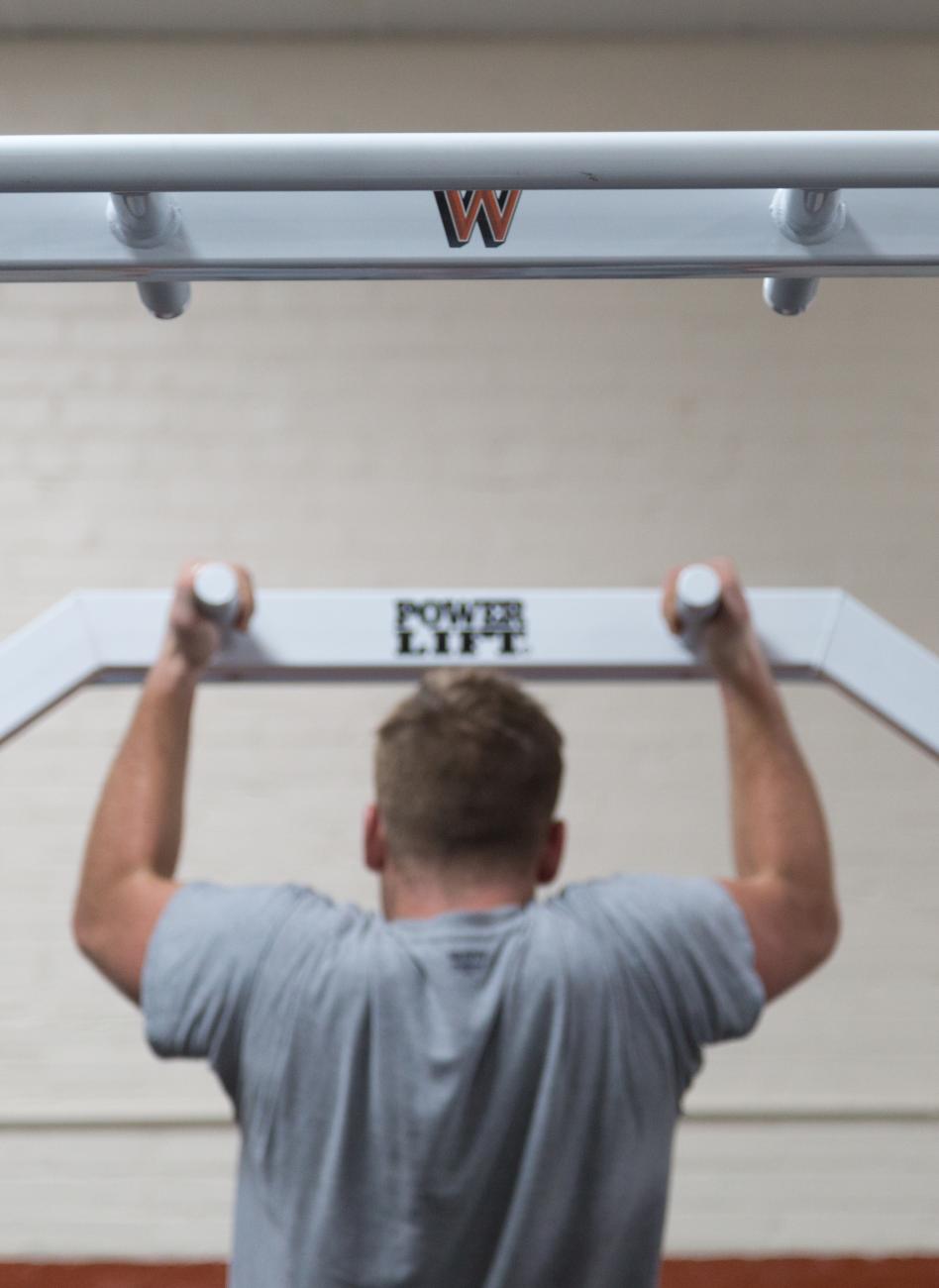 Exercise science is the study of human movement to optimize exercise, physical activity, and lifestyle management for everyone.
As the cultural emphasis on fitness and health grows, so does the need for exercise science professionals trained to help others develop healthy lives—including those traditionally underserved by health and wellness platforms. 
This program's courses will teach you how to implement and maximize exercise's potential as it pertains to clinical, mainstream, and athletic populations. We offer internships for students in their specific areas of interest, help them prepare to take professional certification examinations in health-fitness and strength and conditioning, and provide guidance on professional and career-related planning.
There are two additional concentration areas an undergraduate can pursue in the exercise science major, all of which earn both a Bachelor's of Science and Master of Science degree. Within these concentration areas, you'll gain a thorough understanding of the human body and the physiological responses to exercise while utilizing skills within a variety of clinical and athletic settings.
Additional Exercise Science Concentrations
Exercise Science Pre-MBA
Exercise Science students have the option to progress to the sports management track within the MBA program at Waynesburg University, which has grown to be one of the most successful of its kind in southwestern Pennsylvania. This option is ideal for students who want to pursue a career in an administrative or managerial position within the health, wellness, and fitness professions.
5 year Integrated Concurrent Exercise Science to Athletic Training Program
This unique five-year concurrent program leads to a Bachelor of Science in Exercise Science degree and a Master of Science in Athletic Training degree upon completion of all requirements. Students enrolled in this track will begin by learning in courses specific to the Exercise Science degree while also completing the pre-requisite courses and requirements, allowing them an opportunity to apply and transition into our Master of Science in Athletic Training (MSAT) program. Upon completion of the MSAT program, you'll be eligible to complete a board of certification (BOC) examination to begin a career as a professional Athletic Trainer
Exercise Science Pre-Physical Therapy
Exercise Science students, enrolled in this track, will engage in coursework specific in developing skills to utilize as an exercise science professional. In addition, you'll have the ability to complete the necessary pre-requisite course requirements for application into a Doctorate Physical Therapy Program.
Coursework
View the academic catalog to further explore the curriculum.