Music Ministry
Learn to provide musical leadership, reflection, and inspiration in various facets of ministry.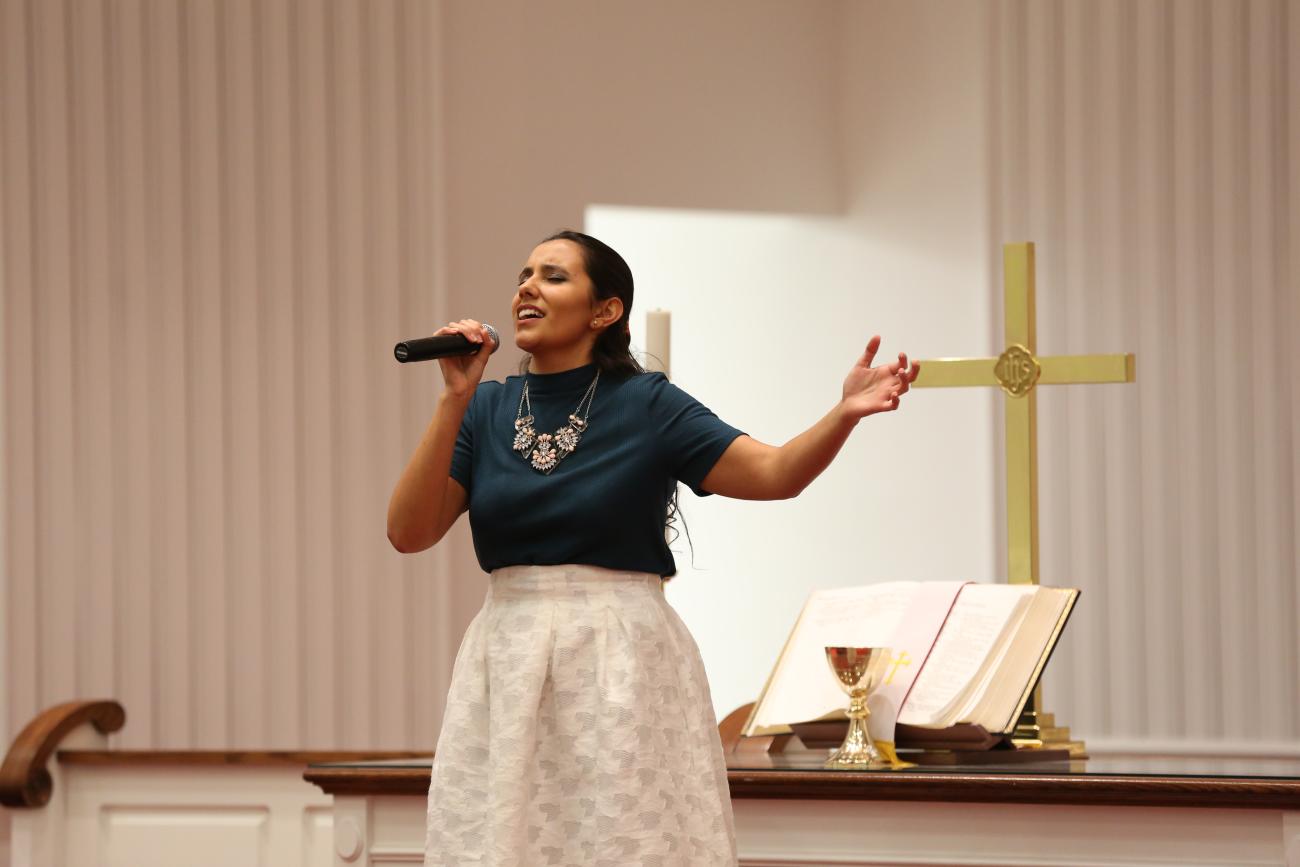 Since the time of Jesus, God's people have used music to proclaim the Gospel and nurture the discipleship of Christ's followers.
In this enduring tradition, prepare to do the same for contemporary audiences and communities. As a music ministry major, you'll study keyboard proficiency, music history, pedagogy and theory, conducting, individual and group instruction, and performance.
Tailor your coursework
The Waynesburg University music program provides students with a variety of ways to use musical skills to minister to the community. Students gain a solid music education with emphasis on ministry based on each student's interest and ability. You can tailor your coursework to a primary instrument or voice and receive individual applied studio instruction in that area of expertise.
Gain hands-on experience
Part of the curriculum requires participation in out-of-class activities to grow your leadership skills, including attending music program events, participating in an internship and senior recital, and joining a large ensemble, such as the Waynesburg University's Symphonic Band or Lamplighters Concert Choir.
Utilize advanced facilities
The Waynesburg University Department of Fine Arts offers a Mac Lab for students to produce superior sound for their musical pursuits. Specialized software, headphones and Apple computers enable music students to hear their work at the highest level of quality.
Strengthen your degree
As a music minor, you will declare a primary instrument or voice, prepare and present an audition on your instrument or voice, complete proficiency examinations, maintain membership in a large ensemble, pursue membership in at least one Chamber Ensemble, attend, perform and staff events, complete an internship.
Requirement: 23 credits
Coursework
View the academic catalog to further explore the curriculum.
The James D. Randolph Kiltie Band
The James D. Randolph Kiltie Band, named in "Fuzzy's" honor, strives to keep Scottish pipe and drum music alive on campus and in our community.