Pittsburgh Public Schools, Westmoreland County, Somerset County, Central Pennsylvania, and West Virginia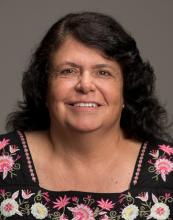 Renee McElligott
Senior Associate Director of Admissions
724.852.3335, rmcellig@waynesburg.edu 
 
Renee came to Waynesburg as a student more than 30 years ago and graduated with her business degree in Small Business Management. She later attended California University (Pennsylvania) for Guidance Counseling. Renee lives in Waynesburg with her husband Kevin, daughter Megan, and son Cullen.
 
International Applicants, Greene County, Fayette County, Southern Washington County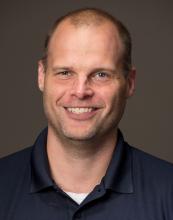 Bob Barnhart
Admissions Counselor
724.852.3346, rdbarnha@waynesburg.edu 
 
Bob graduated from Waynesburg University in 2000 with a Bachelor of Science in Business Administration degree and proceeded to spend 12 years in public accounting and banking. When he returned to Waynesburg University in the summer of 2012, he was excited and eager to contribute to its continued growth and success. In addition to his responsibilities as an Admissions Counselor, he is also actively involved with local community organizations such as Greene County Habitat for Humanity and the Waynesburg Lions Club. Bob resides in Waynesburg with his wife, Jill, and their two daughters, Adrian and Jade.
 
Allegheny County and Northern Washington County
Nursing Transfer Students and LPN-BSN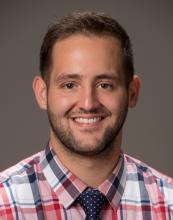 Kyle DiGiandomenico
Assistant Director of Admission
724.852.3446, kdigiand@waynesburg.edu 
 
Kyle graduated from Bridgeport High School in Bridgeport, Ohio in 2011. After visiting and applying to several colleges, Kyle found himself at Waynesburg University. Shortly after visiting he knew that Waynesburg was the place for him. The small class sizes, the community of friends, and the faith foundation made it an easy decision. Throughout his time at Waynesburg, Kyle studied Psychology ('15), was a Waynesburg University Student Ambassador, a Bonner Scholar recipient, and a member of the Men's Indoor/Outdoor Track and Field team. In 2018, Kyle graduated with his Master of Business Administration degree.
 
Eastern PA, Maryland, Virginia, and the New England, Southeast, Midwest, Southwest and West Regions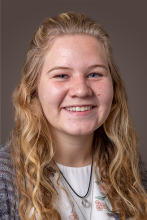 Kristen Friday 
Admissions Counselor
724.852.7726, kristen.friday@waynesburg.edu 
 
Kristen is a 2018 graduate of Waynesburg University, where she earned a bachelor's degree in Psychology. During her time here at Waynesburg, she served as a Student Ambassador, Psych Club Secretary, FCA Team Representative, and as a member of the Women's Soccer Team. After spending a year living in Philadelphia, she returned back 'home' to her favorite place, as a new homeowner, and is very excited to be a part of the enrollment team here. She is looking forward to working and walking along side you in this next season of life.


Armstrong, Beaver, Butler, Clarion, Lawrence, Mercer, Venango, Forest, Crawford, Warren and Erie Counties, as well as Ohio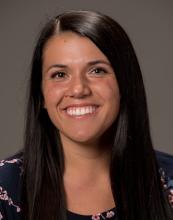 Emily Smelley
Admissions Counselor
724.852.3373, esmelley@waynesburg.edu 
 
Emily is a 2017 and 2019 graduate of Waynesburg University, where she earned a bachelor's degree in Psychology and a master's degree in Business Administration. As an undergraduate student, she was a Bonner Scholar, student ambassador, varsity volleyball player, and member of the Fellowship of Christian Athletes. While visiting campuses through her college search process, Emily fell in love with Waynesburg! And, she is excited to help students do the same while pursuing their dreams and passions.