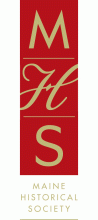 Maine Historical Society
ER #101 Contact: Larissa Vigue Picard
History in Context: Aligning Maine Memory Network and American Memory Resources for Teachers is modeled on the Library of Congress' popular American Memory site, Maine Historical Society's statewide digital museum. Maine Memory Network (www.mainememory.net) was created in 2001 to provide online access to primary source items from Maine historical societies, museums, archives, and other institutions. The network has grown to include more than 50,000 individual items, hundreds of online exhibits, and an entire virtual textbook of Maine history. More than 270 organizations have participated as contributors.
Our project helps teachers use MMN and Library of Congress resources as part of their ongoing classroom curriculum. By empowering Maine teachers to use primary sources in their teaching, MHS helps bring history to life for students. They may view history through a variety of lenses and learn to connect the histories of their own towns to the larger history of the United States. Maine Historical Society education staff is developing new curricular materials, starting with sample lesson plans on three major topics: Maine Statehood, World War I, and Immigration. Because these lessons are available on the "Education/Schools" section of www.MaineMemory.net, we simultaneously overhaul that section so that it is easier for teachers and students to access. During the summer, MHS will present the sample lesson plans and other resources at two statewide professional development workshops for teachers. After the workshops, teachers will share what they've learned with other teachers in their district. Five teachers who attend those workshops will act as case studies that MHS can follow throughout the year. The specific lesson plans created by the teachers will be uploaded to MMN and shared broadly with other teachers throughout the state.
---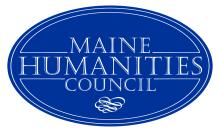 Maine Humanities Council
ER #54 Contact: Anne Schlitt
An Engaged Citizenry: Using Primary Sources in Civics and Government, a program designed and implemented by the Maine Humanities Council, engages 100 Maine teachers in using both local and the Library of Congress' primary sources to explore civics through the Constitution, relationships with Native Americans, and emancipation. Participants are expected to attend one daylong session which includes content-rich lectures and discussions exploring using primary sources in the classroom. Teachers take part in three webinars focusing on tools and methods to enhance their knowledge of building historical thinking skills in their students. Through the three main topics, and their related primary sources, participants create lesson plans using inquiry-based methods available freely on Maine Memory Network for all teachers. Engaged Citizenry Resource Page