Cabell County Public Schools
ER #52 Contact: Lenora Richardson
The Cabell County Past and Present grant develops a cadre of elementary teachers to create inquiry-based lessons using primary documents focusing on local and Appalachian culture and history as to the impact on the present. Project goals include: 1) Provide elementary teachers with professional development in teaching with primary and secondary source documents. 2) Utilize local and state resources to create lessons and activities related to Appalachian culture and history which would be made available to our county and counties within our RESA 2. 3) Provide opportunities for Marshall University pre-service teachers to attend the professional development with practicing classroom teachers.
Participating teachers focus on using primary sources for documents through the Library of Congress, state and local archives to design lessons around events which have impacted the development of the Appalachian history, especially West Virginia. Selected through an application process, teachers develop an understanding of the components of the Stripling Method of Inquiry as it pertains to developing DBQs and highly engaging learning opportunities for elementary students. This cadre of teachers then present workshops and help devise curriculum resources. Ultimately, participant-develop lessons are posted on a county website available to all teachers in the region. Past and Present Project Teacher Resource Webpage
Past and Present: Homes Then and Now lesson plan developed by Alicia Haugen, 1st Grade Social Studies Teacher, Marth Elementary School, Barboursville, WV
Past and Present: Homes Then and Now Slideshow
Introduction to Using Primary Sources professional development activity developed by Lenora Richardson during TPS:BASICS Fall 2012
S.T.A.R. Primary Source Analysis developed by Crissy Wheeler, 5th Grade Teacher, Cabell County Schools, Huntington, WV
---

West Virginia University
ER #12 Contact: Robert Waterson
Teaching with Primary Sources: A Pre-service Teacher Education Program Integration Model at West Virginia University's College of Human Resources & Education targets faculty, as well as students, in the education department. Initiated in Summer 2009, an online workshop designed for WVU faculty delivered Teaching with Primary Sources BASICS. The TPS integration model at WVU targets pre-service teachers enrolled in the college of Human Resources & Education's five year teacher education program. The program ultimately impacts the education of students all over the state of West Virginia and beyond. Eight faculty members from two departments participate in the TPS integration at WVU. Four faculty members from Technology Learning & Culture emphasize the technology education integration concepts of TPS, while another four faculty members from Curriculum & Instruction / Literacy Studies emphasize the curriculum education integration concepts of the TPS program.
Project information available from the WVU Center for Democracy and Citizenship Education Website
---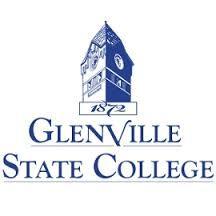 Glenville State University
ER #11 Contact: Kevin Cain
Teaching with Primary Sources in Central West Virginia utilizes two existing collaborative partnerships, the "K-12 Initiative" and the "Professional Development School (PDS) Partnership." Educators from 14 central West Virginia counties learned from, taught with, and developed learning activities focused on Library of Congress primary source materials. Glenville State College provides professional development for its education department faculty and for in-service K-12 teachers and librarians, support for classroom integration, and training for pre-service teachers. One highlight of the project is a focus on collaboration among school library staff, K-12 teacher leaders, and student teachers. This multi-faceted approach provides more opportunities for students to practice analysis of Library of Congress primary sources and to learn about a topic more deeply.
---

Marshall University
ER #1 Contact: Monica Brooks
The Teaching with Primary Sources at Marshall University project engaged 10-12 members of the College of Liberal Arts faculty, several members of the library faculty, and the library's Information Literacy program in a collaboration that enhances teaching and learning. Promoting expansion of the use of primary sources, the MU TPS project provides faculty with professional development opportunities that improves course content and student exposure to resources among the Library of Congress' expansive collections.