Data Science
Participate in a challenging course of study involving the application of computer science, mathematics, data analytics and machine learning.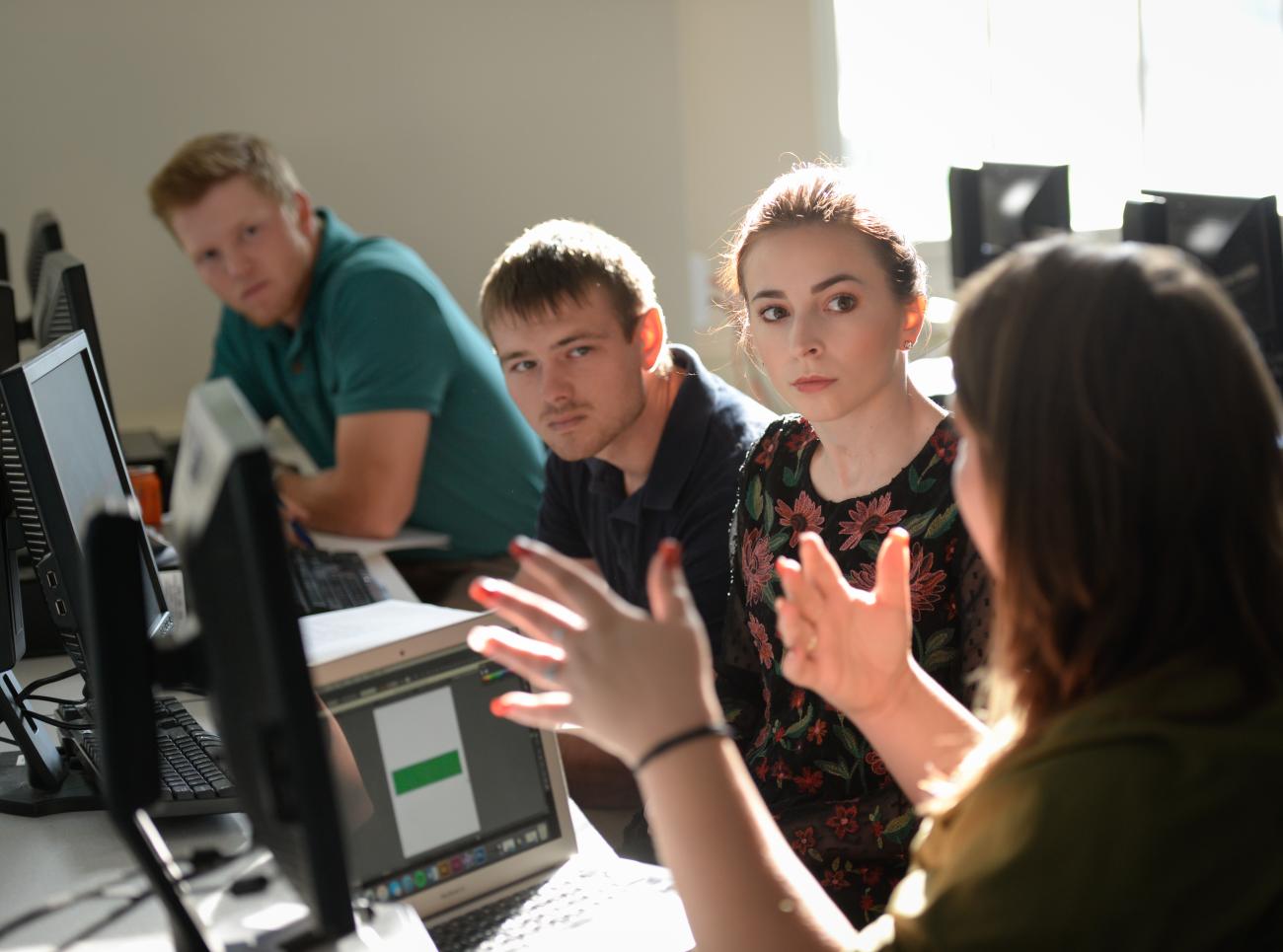 As a data science major, you'll gain a competitive advantage in one of the fastest growing fields of study and work.
This interdisciplinary data science program offers courses in subjects ranging from data mining, artificial intelligence and web analytics to database management, applied statistics, data visualization and more!
As you prepare to become a data scientist, you'll learn to extract data from large real-world data collections and perform analyses of that data for various end results in business, online applications and research. With the continuing growth of data in our society - on the web, in social media and from experimentation - there is currently a great need for individuals who are trained in data science techniques!
One-on-one faculty attention
Full-time, experienced faculty, not teaching assistants, will advise you and lead classes that are small and attuned to your personal learning style. At Waynesburg University, you'll work alongside distinguished experts who can help you create opportunities in the field.
Learn in state-of-the-art facilities
Stewart Science Hall is a five-story complex that houses the Department of Mathematics & Computer Science. In Stewart, students have access to newly renovated computer labs where they will complete class assignments and can work in independently or in groups.
Coursework
View the academic catalog to further explore the curriculum.